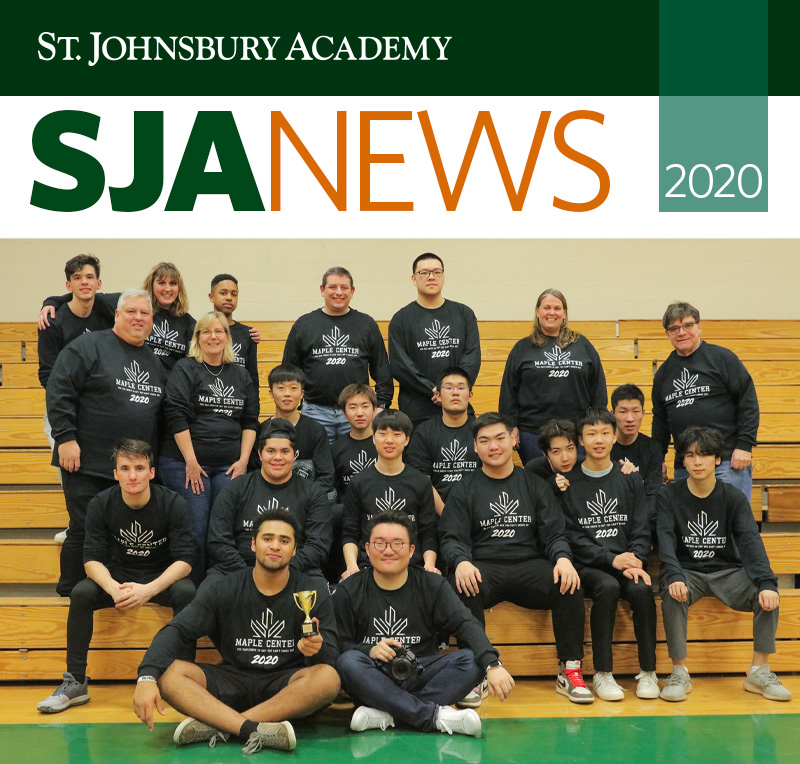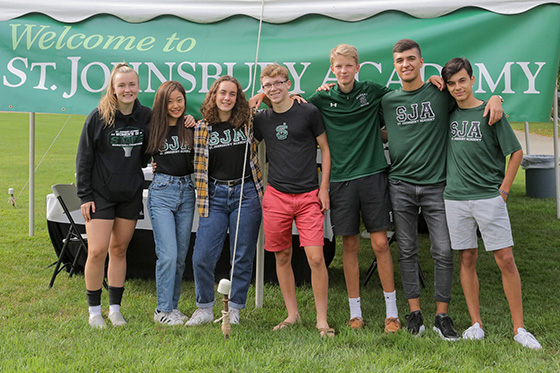 The Importance of Friends
In the most recent edition of The Atlantic magazine, there is an article by Lydia Delworth, adapted from her book Friendship: The Evolution, Biology, and Extraordinary Power of Life's Fundamental Bond, about the outsized importance of middle school friends.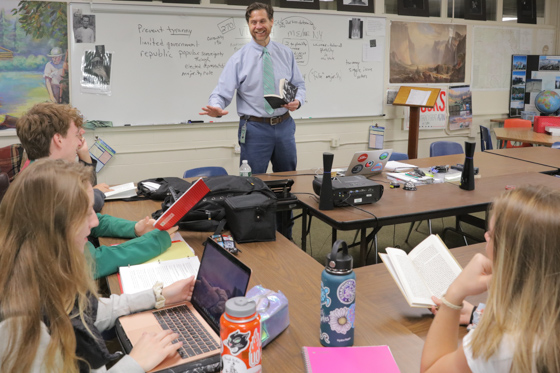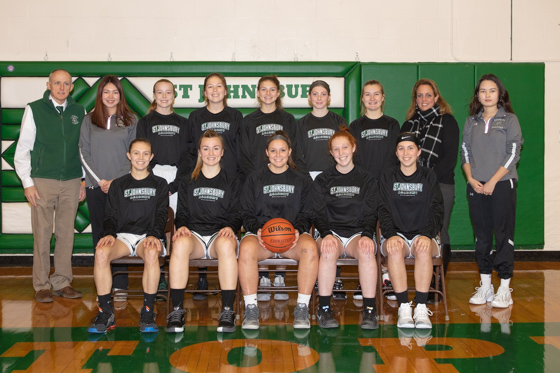 Students Honored for AP Achievement
In May 2019 a total of 237 Academy students took 490 Advancement Placement exams. The school's passing rate, determined by the percentage of students who scored 3 or more points out of a possible 5 on an exam, was 85.2%. The 2019 passing rate for Vermont was 65.5%. The national rate for the same period was 60.1%.
Read more
Teams Celebrate National Girls and Women in Sports Day
This season marks the 100th anniversary of St. Johnsbury Academy's first varsity girls' basketball team, and Wednesday, February 5th marks the 34th Celebration of National Girls and Women in Sports Day. In honor of both occasions, local girls' basketball teams are invited to wear their team jerseys to receive free admission to St. Johnsbury Academy's Tuesday night games against South Burlington High School. The JV team plays at 5:00 p.m. and the Varsity team plays at 6:30 p.m.
Read more

Monday Chapels begin at 9:20. Please see the bell schedule for details.
Thursday, February 6
Colwell Speaker Series, 7:00 P.M. Grace Stuart Orcutt Library
More information is available here.
Thursday, February 20
Winter Carnival begins.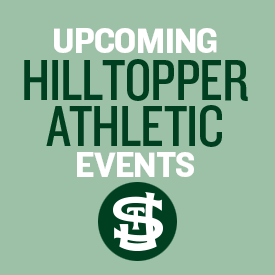 Hilltopper Athletics
Winter Sports Schedule - Go Hilltoppers!
Follow the Hilltoppers Live on NSN Sports.
Missed a game? Check out the Past Games.
Fans of St. Johnsbury Academy can now watch the Hilltoppers on their television as Northeast Sports Network broadcasts are available on a number of streaming services.
All games streaming on NSN can be viewed live using Apple TV, Roku, Amazon Fire, Android TV, and YouTube TV. You can still stream games on the internet also.

Students in Mr. Despins' Sports Medicine I class were busy last week practicing for this week's test on ankle wrapping.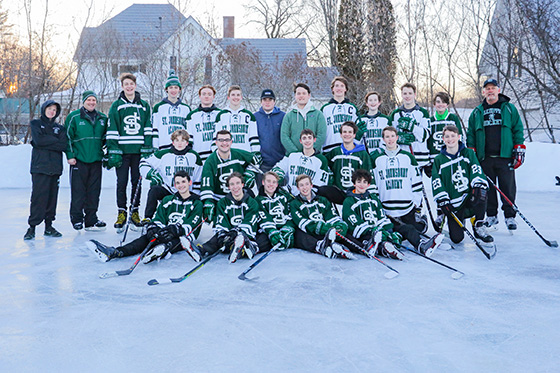 The hockey team held their annual Green and White game last week at the rink on Portland Street.
Congratulations to the students receiving mention as the CTE Students of the Quarter.
Front row: Silas Pearson ( Business Environment), Cody Jarels (Construction), Isabella Canete (Intro Culinary), Molly Young (Human Services), Scarlett Vestal (Career Exploration),Jacklyne Therriault (Culinary 2). Middle row: Troy Lamont (Auto Tech 2 & Work-Based Learning), Colton Thomas (Auto Tech 1 & Advanced Woodworking), Ray Lewis (Electricity 2), Sam Chase (Welding), Sam Bugbee (Electricity 1), Cale McGinnis (Autobody). Back row: Tyler Harvey (Intro Auto), Hero McCarthy (Woodworking), Jon Sahatciu (Entrepreneurship), Tanner Bridges (Advanced Welding). Missing: Keating Maurer (Intro Culinary), Kelsey Liberty (Culinary 1).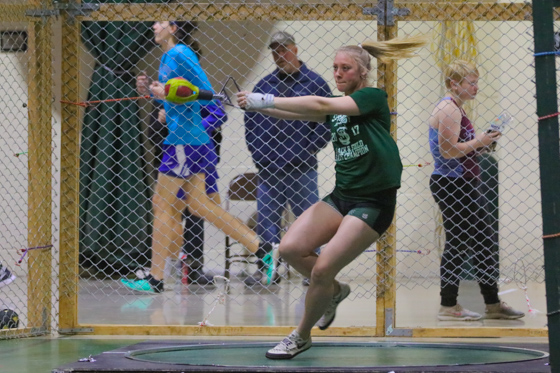 Senior Kayla Talbot broke the DI Vermont state record on Saturday in the weight throw with a throw of 39 feet, 9 1/4 inches. Kayla broke the mark of 38' 4" held by SJA's Holly Brown. St. Johnsbury Academy will host the Vermont State Weight Throw Championships on Saturday, February 9 at 10:00 A.M.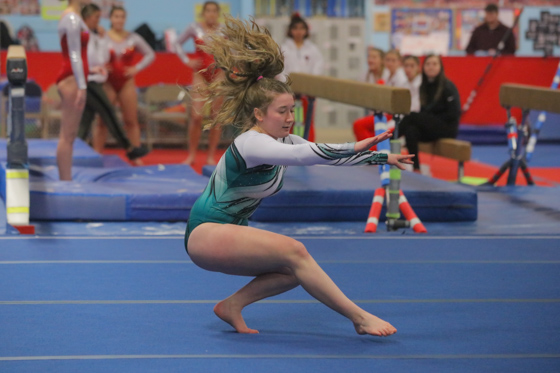 Photos from Saturday's gymnastic meet can be viewed here.