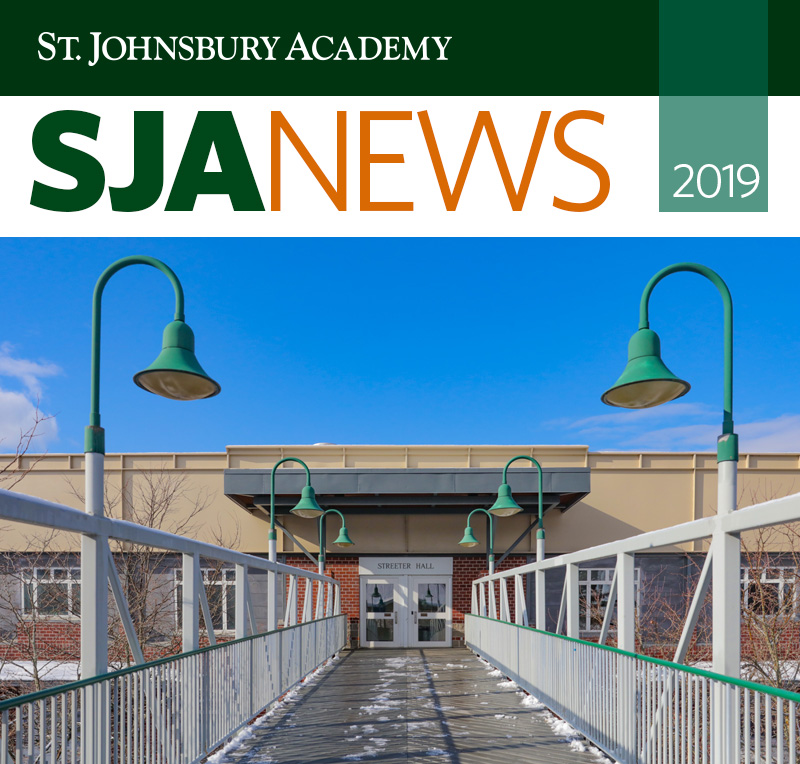 Lives of Service
Over the past two weeks, I have been inspired by lives of service. On November 11, we celebrated Veterans Day, a day when we honor those living and dead who have sacrificed to safeguard freedoms both here and abroad. The next day, Athletic Director David McGinn encouraged students, faculty, and staff to give the gift of life by donating blood, and on the day of the Blood Drive, we had so many donors that it was impossible for them all to donate within the hours of the drive. Then, the following day, the Community Committee of the National Honor Society (NHS) announced the Week of Giving that would provide food and other gifts to local families in need, and on the global level, the NHS International Committee reminded students of a futsal tournament fundraiser that would help support schools for refugees.

Monday Chapels now begin at 9:20. Please see the bell schedule for details.
Upcoming weekend trips for boarding students can be viewed here.
Saturday, November 23 - Sunday, November 30
Thanksgiving Break
Friday, December 6
Senior Capstone Day
Wednesday, December 18
Holiday Concert, South Church Hall, 7:00 P.M.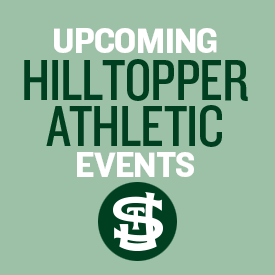 Hilltopper Athletics
Winter Sports Schedule - Go Hilltoppers!
Follow the Hilltoppers Live on NSN Sports.
Missed a game? Check out the Past Games.
Fans of St. Johnsbury Academy can now watch the Hilltoppers on their television as Northeast Sports Network broadcasts are available on a number of streaming services.
All games streaming on NSN can be viewed live using Apple TV, Roku, Amazon Fire, Android TV, and YouTube TV. You can still stream games on the internet also.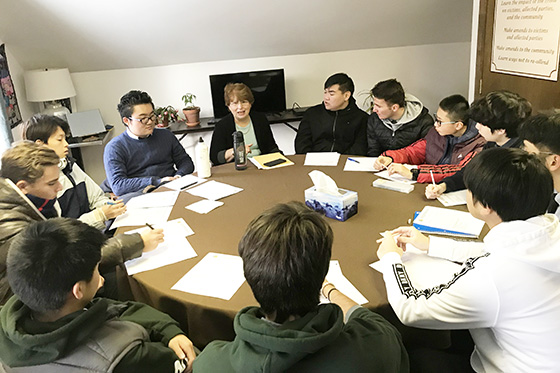 Students in Mrs. Smith's ESL 3 class met with Susan Cherry, Executive Director at the Community Restorative Justice Center, to learn about Circle Justice and restorative justice as part of their research on the novel, Touching Spirit Bear.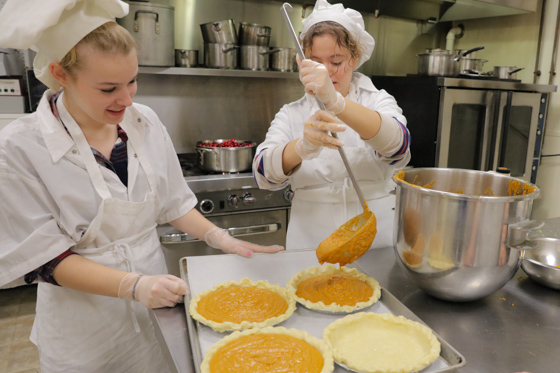 Twenty turkeys, six trays of stuffing, one hundred pounds of potatoes, five gallons of cranberry sauce, gravy, a pile of pies and more rolls than we can count are all part of the items prepared, baked and cooked by the students in our culinary programs for this week's Thanksgiving community meal.
We welcomed prospective new students and their families to campus last week as part of our annual Open House.