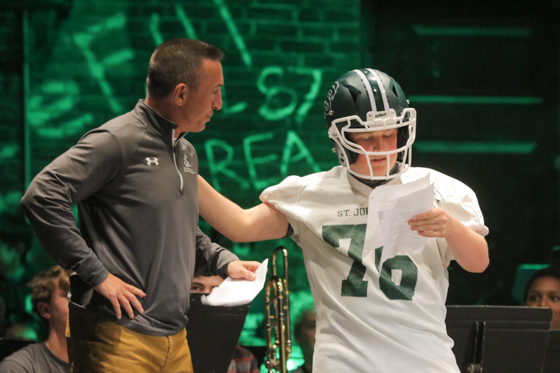 Homecoming and Spirit Week: A Celebration of Who We Are
Twice a year we celebrate weekends that bring together people of the Academy's past, present, and future. One of these, at the end of the year, starts with Last Chapel—when the juniors, sophomores, and freshmen all move up to new seats in Fuller Hall to start to form the next year's student body—and ends with Commencement—when the senior class takes their place among the Academy alumni.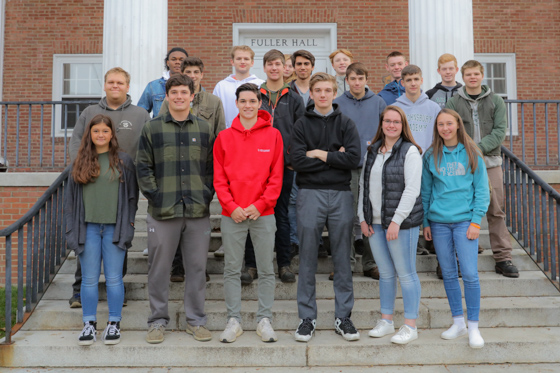 CTE Students of the Quarter Named
St. Johnsbury Academy is pleased to announce the selection of Students of the Quarter for our Career and Technical Education program for the first quarter.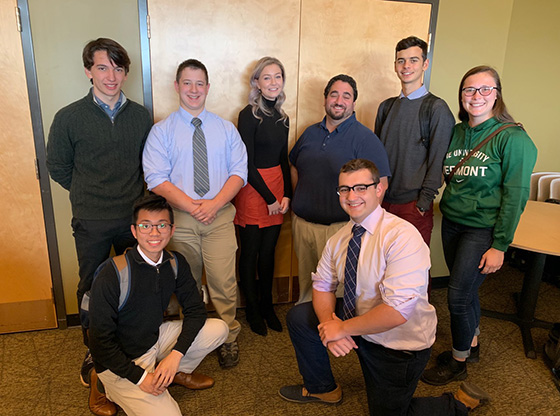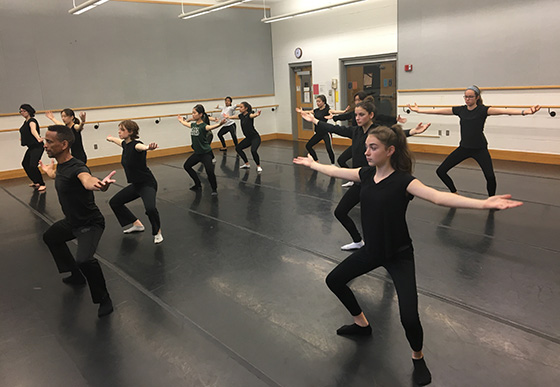 AP Research Students Work with SJA Alums at UVM
Mr. Jolliffe and his AP Research students traveled to UVM for a morning of research last week. In the afternoon the students met with a panel of UVM researchers that included Emily Fletcher '16, Emilie Begin '17 and Eyal Amiel '98. Eyal is also a UVM research professor.
Artist in Residence Leads Dance Classes
Steve Rooks, former principal dancer for Martha Graham and Alvin Ailey, and currently chair of the Vassar College Dance Department was in residence at SJA last week. Mr. Rooks continues to teach and choreograph worldwide, including the Martha Graham School in NYC. While at SJA he conducted classes for Modern Dance students and Stretch Class for Athletes.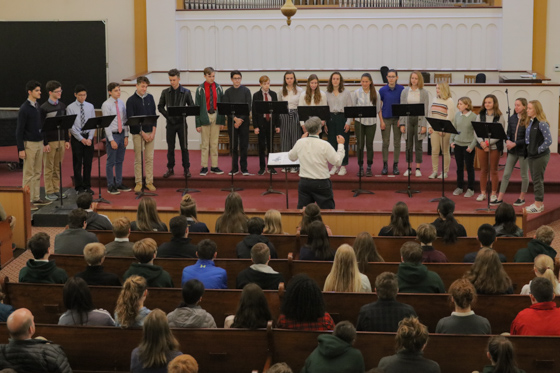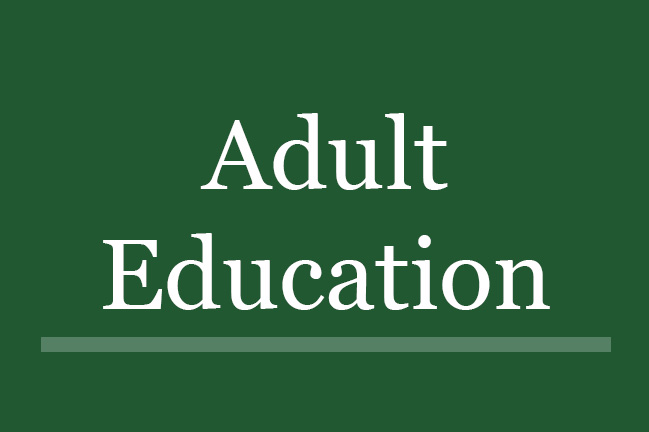 Fall Concert Scheduled to Broadcast Live
Wednesday night's Fall Concert will be broadcast live through our partnership with NSNSports.net. Coverage will begin at 6:45. The concert is scheduled to begin at 7:00 p.m. Here is the link: https://www.nsnsports.net/sponsors/st-johnsbury-academy/
Credit Scores & Reports: Oct 23 & 30,
W 6-8 p.m. (4 hrs); FREE

Learn how to increase your credit score! This two-night workshop will explain credit reports and scores, what impacts your credit score, and how to access your credit report. Students will access their actual reports, review reports for accuracy, and learn how to fix inaccurate reports. Click here to learn more or to register.

Monday Chapels now begin at 9:20. Please see the bell schedule for details.
Wednesday, October 23, 7:00 PM
Fall Concert, South Church Hall
Watch it live here.
Thursday, October 24
Meet the Teachers (formerly Parents' Night)
To sign up for parent-teacher conferences, click here.
Thursday, November 7
Open House for Prospective New Students
Register here.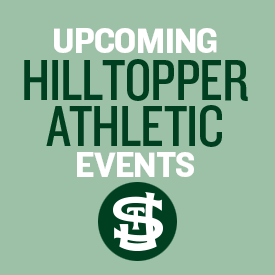 Hilltopper Athletics
Fall Sports Schedule - Go Hilltoppers!
Follow the Hilltoppers Live on NSN Sports.
Missed a game? Check out the Past Games.
Fans of St. Johnsbury Academy can now watch the Hilltoppers on their television as Northeast Sports Network broadcasts are available on a number of streaming services.
All games streaming on NSN can be viewed live using Apple TV, Roku, Amazon Fire, Android TV, and YouTube TV. You can still stream games on the internet also.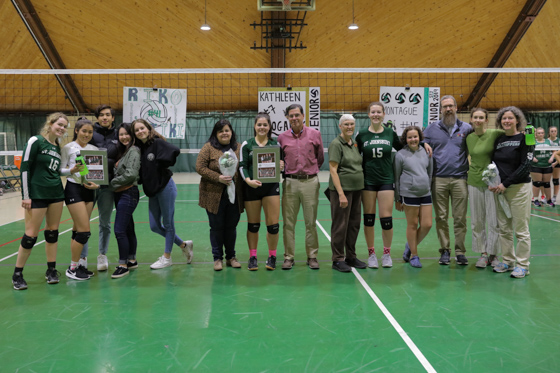 It seems like we just started, but on Friday we held our last Senior Recognition event of the fall season. Click here to see all of the events.