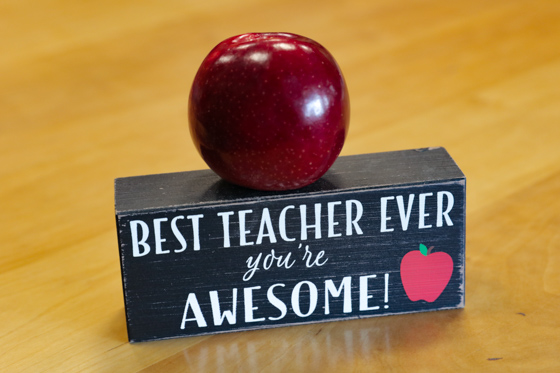 Surprised by Joy
In a recent New York Times article, columnist Laura Holson asked the question, "Are we living in a post- happiness world?", and in her discussion, she contrasted "joy" with "happiness". Happiness, as positive psychologist Martin Seligman of the University of Pennsylvania describes it, consists of five qualities: Positive emotions, Engagement, Relationships, Meaning, and Achievement (making up the acronym PERMA). Happiness, as described by these five traits, is something lasting and something that can be fostered over time: we can foster positive emotions through showing gratitude, we can foster engagement by persevering, we can foster relationships through kindness, we can find a sense of meaning through our spiritual lives, and we can foster achievement by using our talents freely.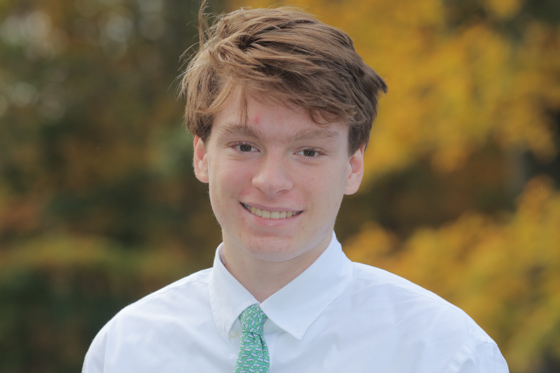 Senior Recognized as Commended Student.
St. Johnsbury Academy senior MacKay Breton, of St. Johnsbury, VT, has been named a Commended Student in the 65th annual National Merit Scholarship Program.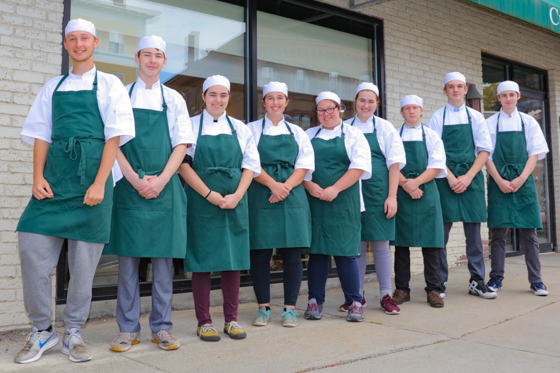 The wait is over! The Hilltopper Restaurant opens tomorrow. Their regular hours are Tuesday through Thursday, 11:15 a.m. to 12:45 p.m. while school is in session. Reservations can be made by calling 748-8965. View the Kingdom Harvest menu here.

Monday Chapels now begin at 9:20. Please see the bell schedule for details.
Friday, October 18 - Saturday, October 19
Homecoming/LI weekend
Wednesday, October 23, 7:00 PM
Fall Concert, South Church Hall
Thursday, October 24
Meet the Teachers (formerly Parents' Night)
To sign up for parent-teacher conferences, click here.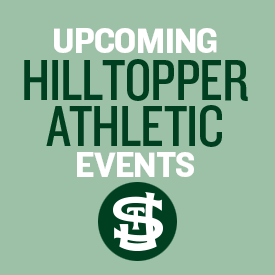 Hilltopper Athletics
Fall Sports Schedule - Go Hilltoppers!
Follow the Hilltoppers Live on NSN Sports.
Missed a game? Check out the Past Games.
Fans of St. Johnsbury Academy can now watch the Hilltoppers on their television as Northeast Sports Network broadcasts are available on a number of streaming services.
All games streaming on NSN can be viewed live using Apple TV, Roku, Amazon Fire, Android TV, and YouTube TV. You can still stream games on the internet also.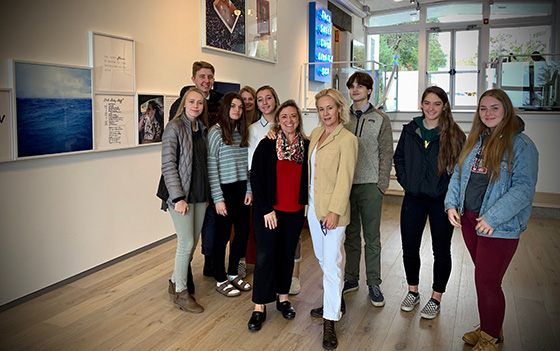 Mrs. Prevost and her advanced photography students traveled to Ogunquit, ME. last week for a photo exhibit by renowned photographer Cig Harvey, titled Eating Flowers. Cig is a friend and a mentor to Mrs. Prevost. In a moment of sheer serendipity, Cig happened by the Museum and was kind enough to speak to students about her work and show.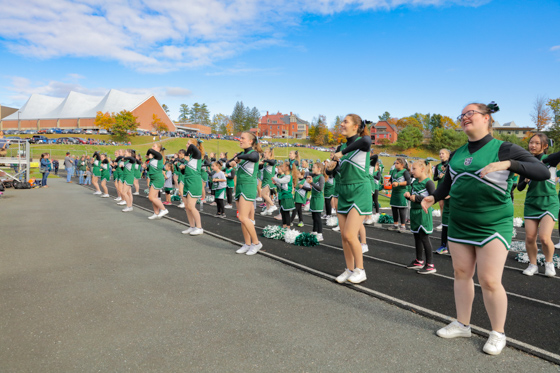 At Saturday's football game SJA's cheerleaders were joined by cheerleaders from St. Johnsbury's youth program. To see photos from the halftime show, click here.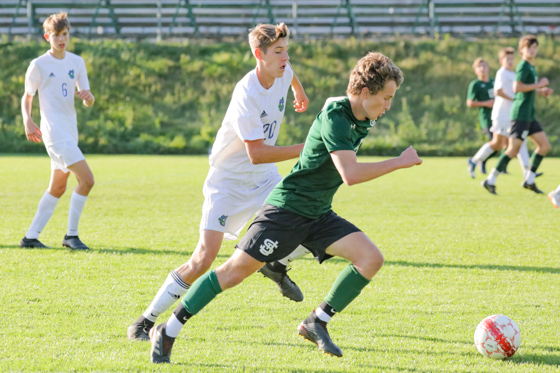 Photos from last week's Varsity Boys's Soccer game can be viewed here.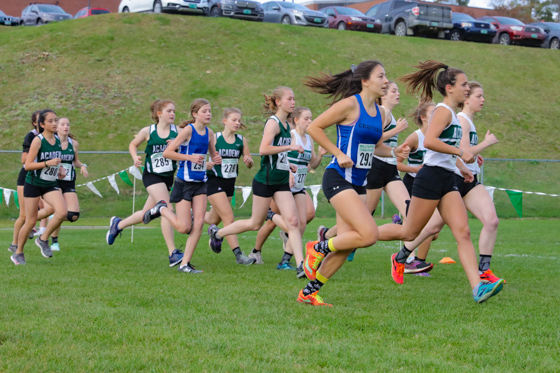 Photos from last week's Cross Country meet can be viewed here.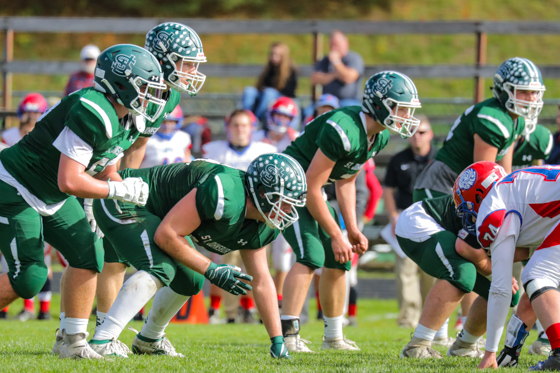 The Varsity Football team improved to 7-0 with a win over Hartford on Saturday. View photos from their game here.