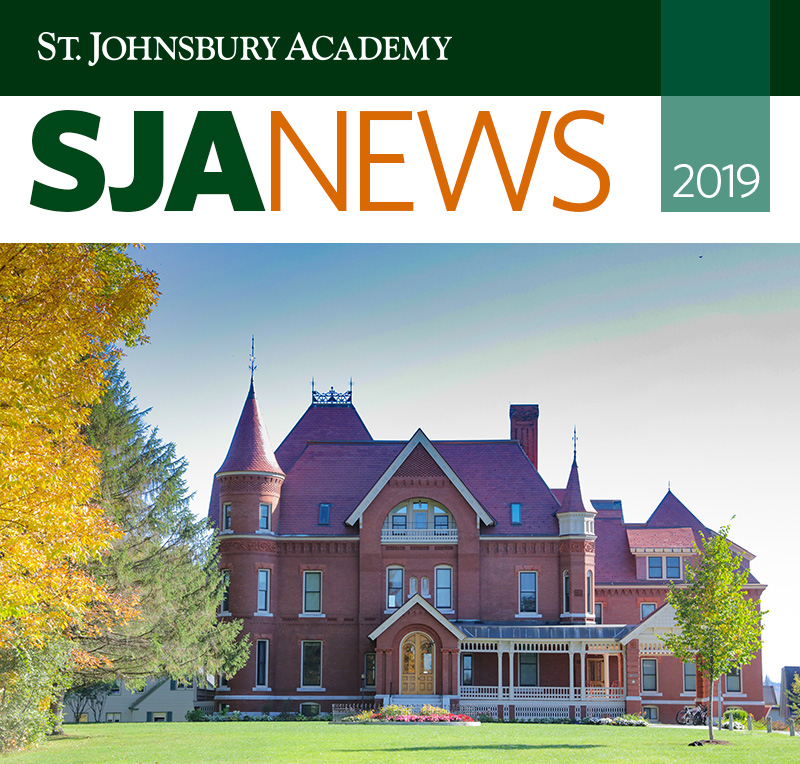 RF Squared: The Formula for Your Life's Work
On two successive Fridays, I received news that left me deeply saddened. First, I was notified that Robert "Bob" Fuehrer had died in a one-car crash in Enfield, NH, and the very next Friday, I was notified that Ray Frey had died at home. Bob, a former Trustee and Trustee Emeritus, was co-founder of Electrical High Voltage (EHV), which became EHV-Weidmann, now Weidmann Electrical Technology, Inc. Ray, a former Academy teacher, coach, and administrator, was best known for his coaching expertise in track and field and cross country.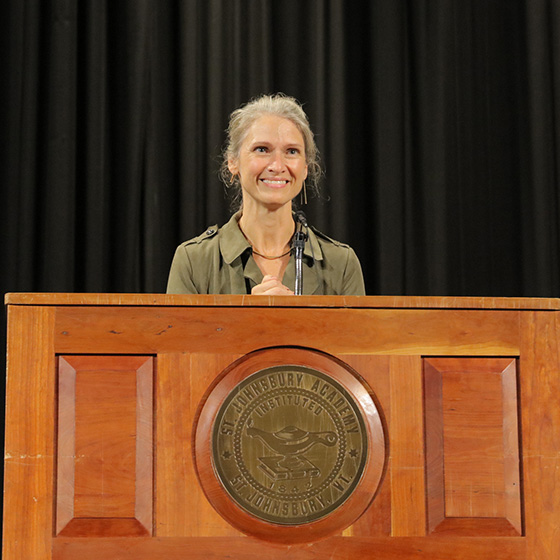 St. Johnsbury Academy Board of Trustees Selects Dr. Sharon Howell as 25th Headmaster
The St. Johnsbury Academy Board of Trustees has selected Dr. Sharon Howell to succeed Thomas Lovett as the school's Headmaster, effective July 1, 2020. The full Academy Board confirmed the Search Committee's recommendation of Dr. Howell in a unanimous vote on Saturday. Board President Jay Wright called her appointment "the beginning of an exciting new chapter in Academy history. Sharon will build on the strong legacy of Tom Lovett, Bernier Mayo, and the 22 other headmasters who have preceded her at the Academy. Her intelligence, character, and humanity are inspiring, and we look forward to her presence in our school community."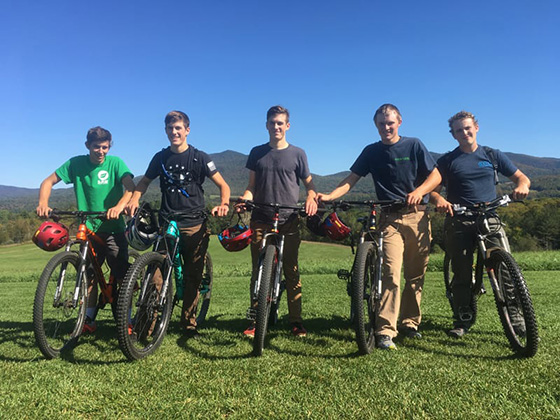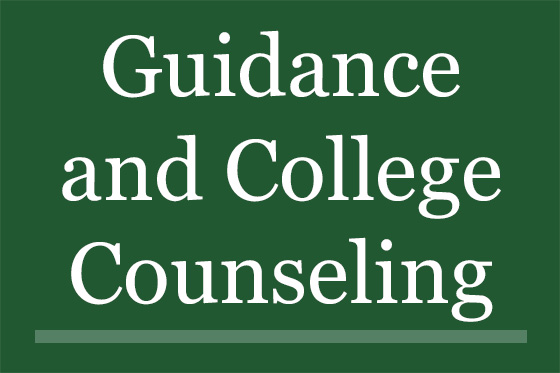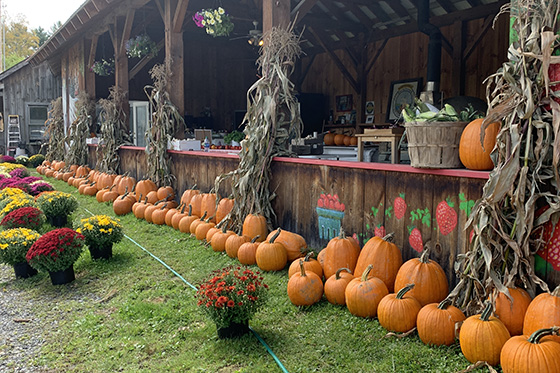 Students in the Field Semester explored the beautiful landscape of the Northeast Kingdom last week as they began their outdoor recreation unit. Many of our students experienced mountain biking on the Kingdom Trails network for the first time. Students also had the opportunity to work with Trail Manager CJ Scott and trail crew members Matt and Corey, who are responsible for creating and maintaining these trails. Click here to read more.
The Guidance and College Counseling section of our web-site is a valuable source of information where students can learn more about course selection, financial aid options to pay for college, a very helpful to-do list for seniors and a calendar that shows which colleges will be on campus throughout the year. Click here to learn more.
Each weekend, students in the Boarding program have a chance to take part in a variety of outings and events. For a list of this weekend's activities, click here.

Monday Chapels now begin at 9:20. Please see the bell schedule for details.
Friday, October 11
Faculty In-Service, No School
Friday, October 18 - Saturday, October 19
Homecoming/LI weekend
Wednesday, October 23, 7:00 PM
Fall Concert, South Church Hall
Thursday, October 24
Parents' Night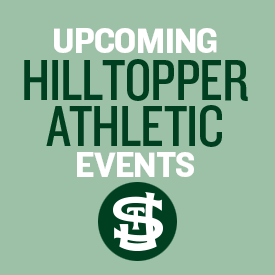 Hilltopper Athletics
Fall Sports Schedule - Go Hilltoppers!
Follow the Hilltoppers Live on NSN Sports.
Missed a game? Check out the Past Games.
Fans of St. Johnsbury Academy can now watch the Hilltoppers on their television as Northeast Sports Network broadcasts are available on a number of streaming services.
All games streaming on NSN can be viewed live using Apple TV, Roku, Amazon Fire, Android TV, and YouTube TV. You can still stream games on the internet also.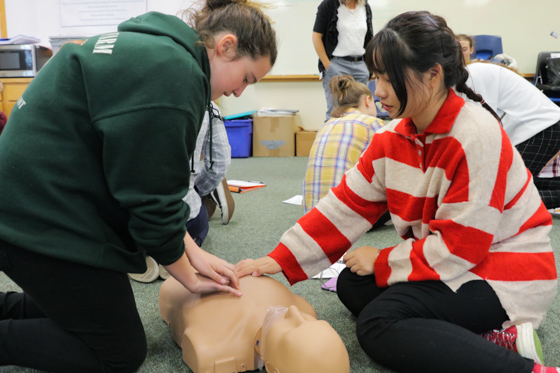 Over 100 students enrolled in the Freshman Health classes became certified last week in CPR. Human Services teacher Jen McGarvin is a certified CPR instructor and works with the health classes to instruct and test the students.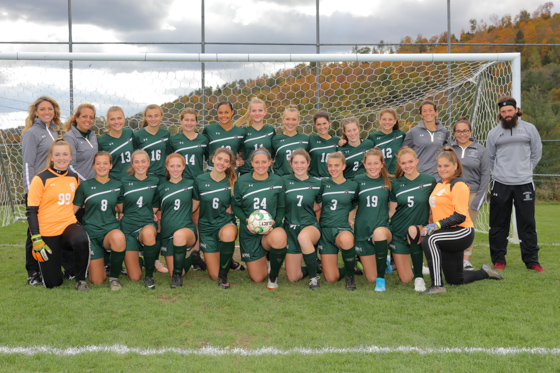 The Girls' Varsity Soccer game vs BFA-St. Albans will be broadcast live on NSN tomorrow. The game is part of a joint venture between NSN and SJA to produce additional games. The production crew will consist of students, faculty and staff. We hope you'll tune in for all of the action. The game can be viewed here.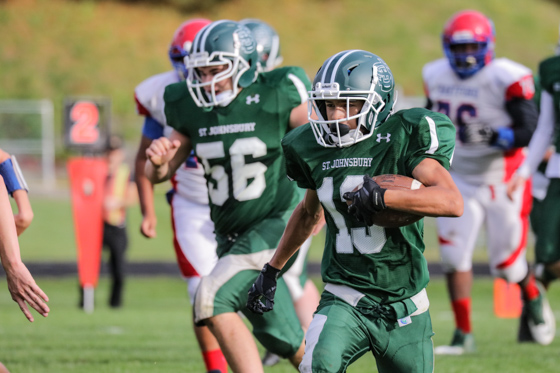 The JV Football team hosted Hartford last week. View photos from their game here.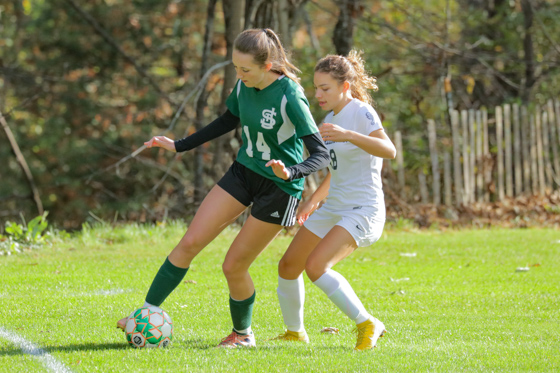 The JV Girls' Soccer team hosted Burlington on Friday. Photos from the game can be viewed here.