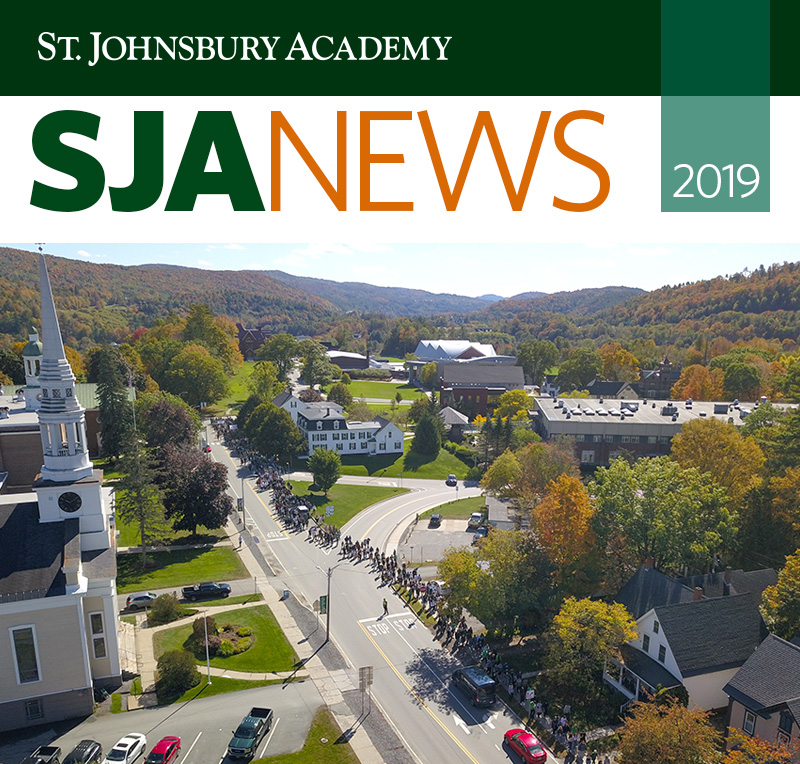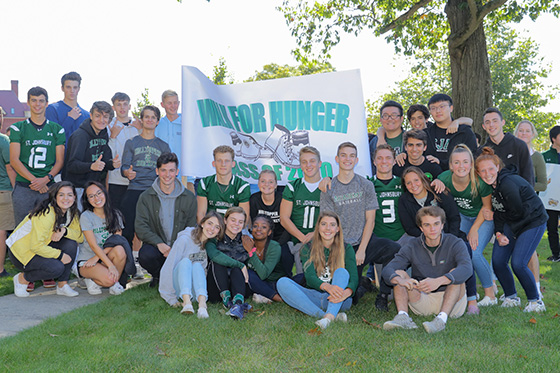 Alma Mater Redux: One Last Time

Last week, for the first time that I can remember, our sign in the triangle in front of Colby Hall showed a different message on each side. Steve Legge, our Director of Communication, came up with the idea after Alma Mater Day, when the Class of 2023 sang our school song to the rest of us. On the side facing Western Avenue, the sign quotes the first verse of the Alma Mater: "Our strong band can ne'er be broken". On the side facing Colby, it quotes the last verse: "Face the world and make it better."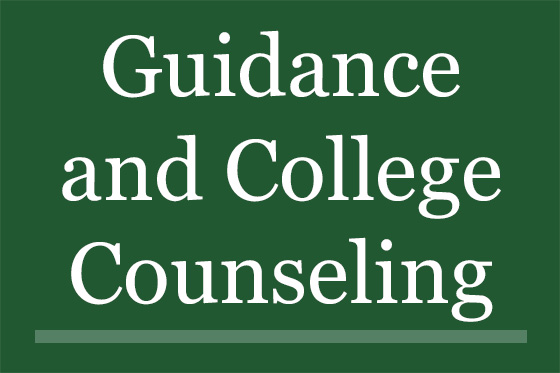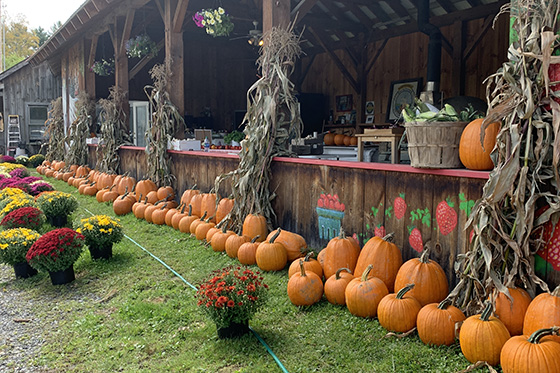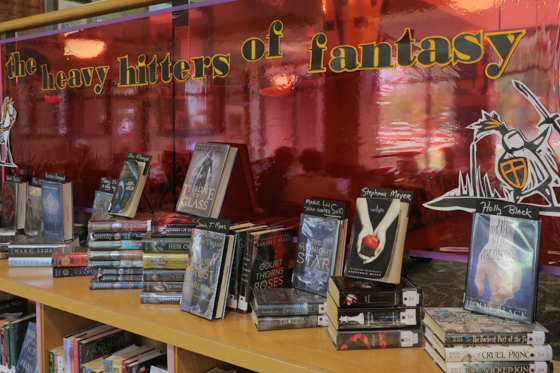 The Guidance and College Counseling section of our web-site is a valuable source of information where students can learn more about course selection, financial aid options to pay for college, a very helpful to-do list for seniors and a calendar that shows which colleges will be on campus throughout the year. Click here to learn more.
Each weekend, students in the Boarding program have a chance to take part in a variety of outings and events. For a list of this weekend's activities, click here.
What do Stephanie Meyer, Cassandra Clare, Richelle Mead and John Flanagan have in common? They are all Heavy Hitters, fantasy writing influencers who knock it out of the park again and again with their compelling characters and breathtaking world building. If you love perusing stacks of books by must-be-read power hitters then The Heavy Hitters of Fantasy is right in your ballpark. It features 21 of the finest fantasy writers of the past and present; On display through October 11.

Monday Chapels now begin at 9:20. Please see the bell schedule for details.
Friday, October 11
Faculty In-Service, No School
Friday, October 18 - Saturday, October 19
Homecoming/LI weekend
Wednesday, October 23, 7:00 PM
Fall Concert, South Church Hall
Thursday, October 24
Parents' Night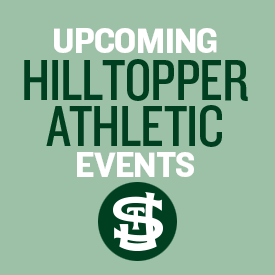 Hilltopper Athletics
Fall Sports Schedule - Go Hilltoppers!
Follow the Hilltoppers Live on NSN Sports.
Missed a game? Check out the Past Games.
Fans of St. Johnsbury Academy can now watch the Hilltoppers on their television as Northeast Sports Network broadcasts are available on a number of streaming services.
All games streaming on NSN can be viewed live using Apple TV, Roku, Amazon Fire, Android TV, and YouTube TV. You can still stream games on the internet also.

Students in Mrs. Morris' sophomore English class are studying Macbeth. Thanks to the Theater Department, the students were able to dress the part as they acted out scenes.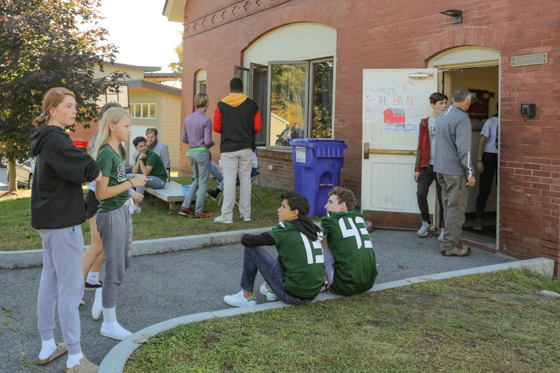 Following the Walk for Hunger and Pep Chapel, each of the dorms were open to the public during their annual Open House.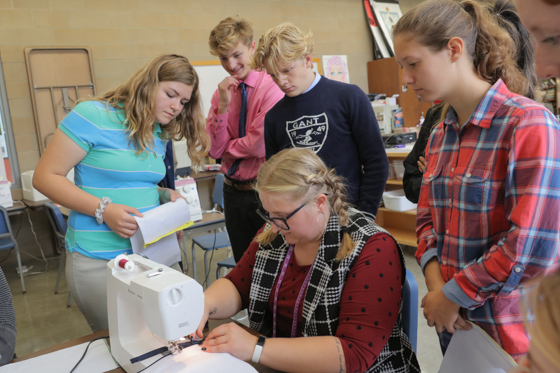 Ms. Charow's Fashion Design students learned how to include a zipper in their designs last week.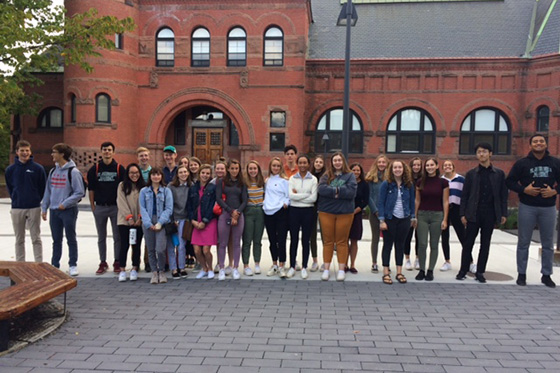 Students in Mrs. Woods' Spanish V class served as tour guides at Dartmouth College's Hood Museum last week for students in Mrs. Reed's Spanish IV class. The tour, and any questions and answers, were all conducted in Spanish and centered around the mural painted by Jose Clemente Orozco.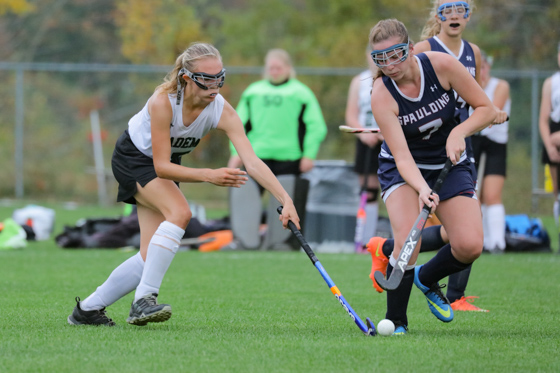 The Varsity Field Hockey team defeated Spaulding last week. View the photos here.
The JV Field Hockey team also downed Spaulding last week. View photos from their game here.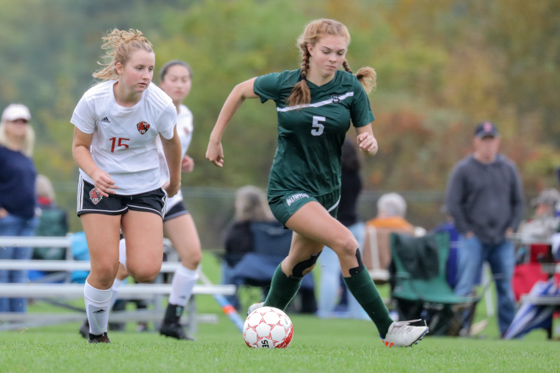 The Varsity Girls' Soccer team hosted CVU on Saturday. Photos from the game can be viewed here.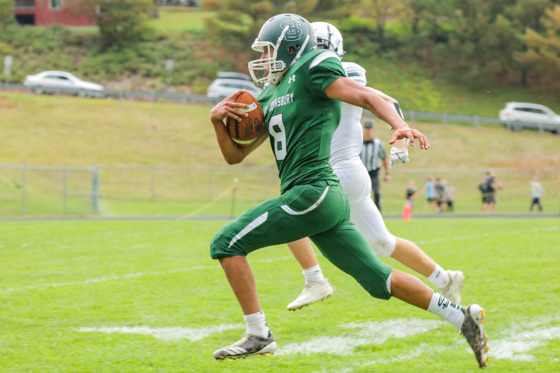 The Varsity Football team improved to 5-0 with a big win over Burlington/South Burlington on Saturday. Photos from the game can be viewed here.