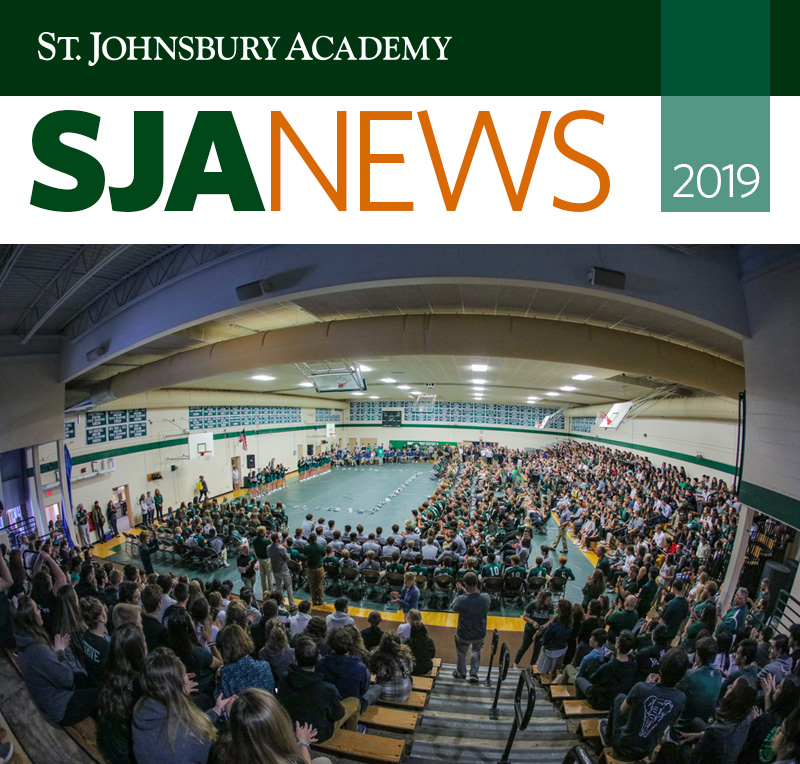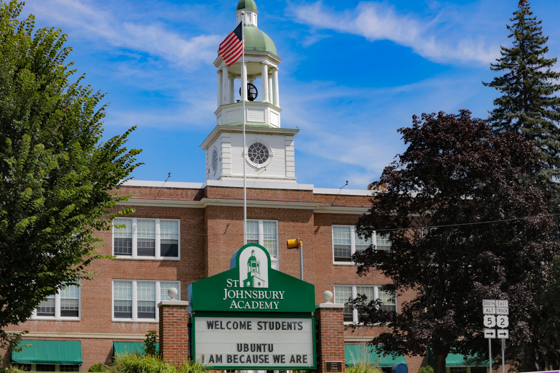 Ubuntu Revisited
Last January, I spoke about a term I encountered while watching a documentary about the 2008 Boston Celtics—Ubuntu. It is an African term that means "I am because we are." Other ways of expressing this belief are "A person is a person through other people" and, one of my favorites, "One finger cannot pick up a grain." Nelson Mandela expressed it this way: "The profound sense that we are human only through the humanity of others; that if we are to accomplish anything in this world, it will be in equal measure due to the work and achievement of others."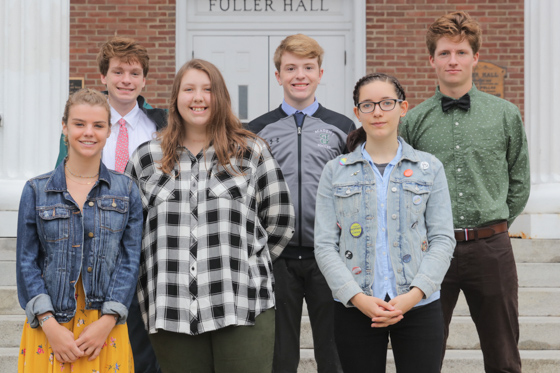 Six students from St. Johnsbury Academy participated in the Governor's Institute of Vermont (GIV) during the summer break. Each of the students attended one of the eleven institutes offered under the program and were part of a group of nearly 400 Vermont students entering their sophomore, junior or senior year in high school. During the sessions, students immersed themselves in a subject of interest and studied at an in-depth level not always possible during the school year. Attending the GIV were (front row, l-r): Nora Heffernan '20 (Entrepreneurship), Trista Bujaucius '20 (Arts), Cecilia Sweeney '22 (Engineering). Back row: MacKay Breton '20 (Technology, Design, and Coding), Ian McNeil '22 (Technology, Design, and Coding), and Garrett Rice '20 (Environmental Science and Technology).

Our Adult Education program begins in September and offers a wide range of classes including: Intro to Photoshop, LNA and Intro to Welding. To learn more about our on-campus classes and on-line options, click here. We'll see you in the classroom!
St. Johnsbury Academy has recently opened a WeChat account to share news and events with our community of students, parents and alumni who reside in China.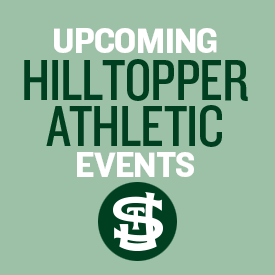 Senior Photos
Hello Class of 2020. This is just a friendly reminder that your senior photo, baby photo and quote are due by October 7th. If you have any questions, please email Mr. Legge.
For parents wanting to leave a special, lasting memory for their senior, Parent Ad information will be available soon.

Thursday, September 19
Parents' Night - Fuller Hall, 6:30 p.m.
Monday, September 23 through Thursday, September 26
Underclassmen Photos
Friday September 27 through September 29
Resident Parents' Weekend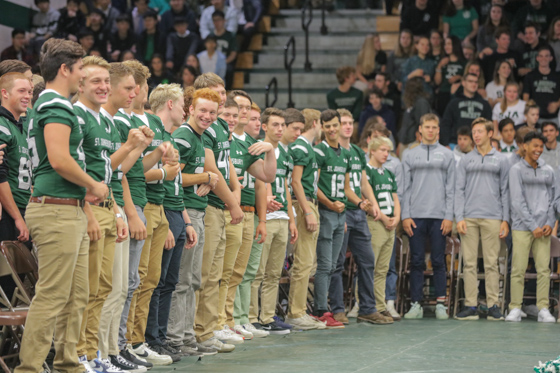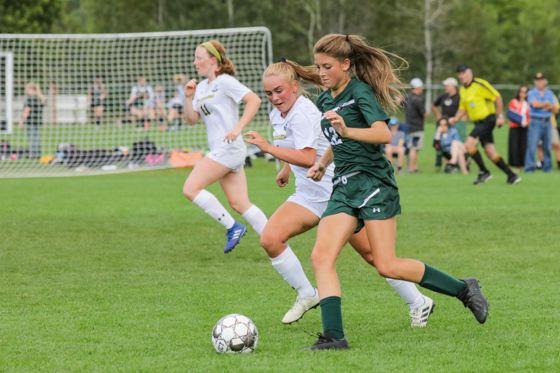 The Girls' Varsity Soccer team opened their season with a home game against Burr and Burton. Photos from the game can be viewed here.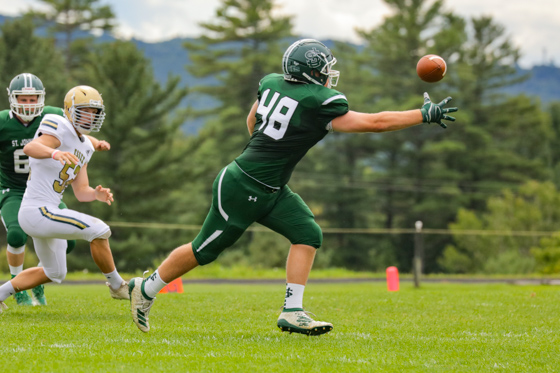 The Varsity Football team opened their season Saturday with a 38-19 win over Essex. Photos from the game can be viewed here.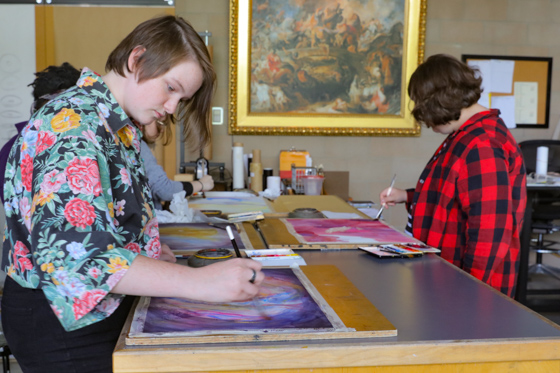 Students in Mr. Reis' painting class have been busy preparing works of art during their first week of classes.