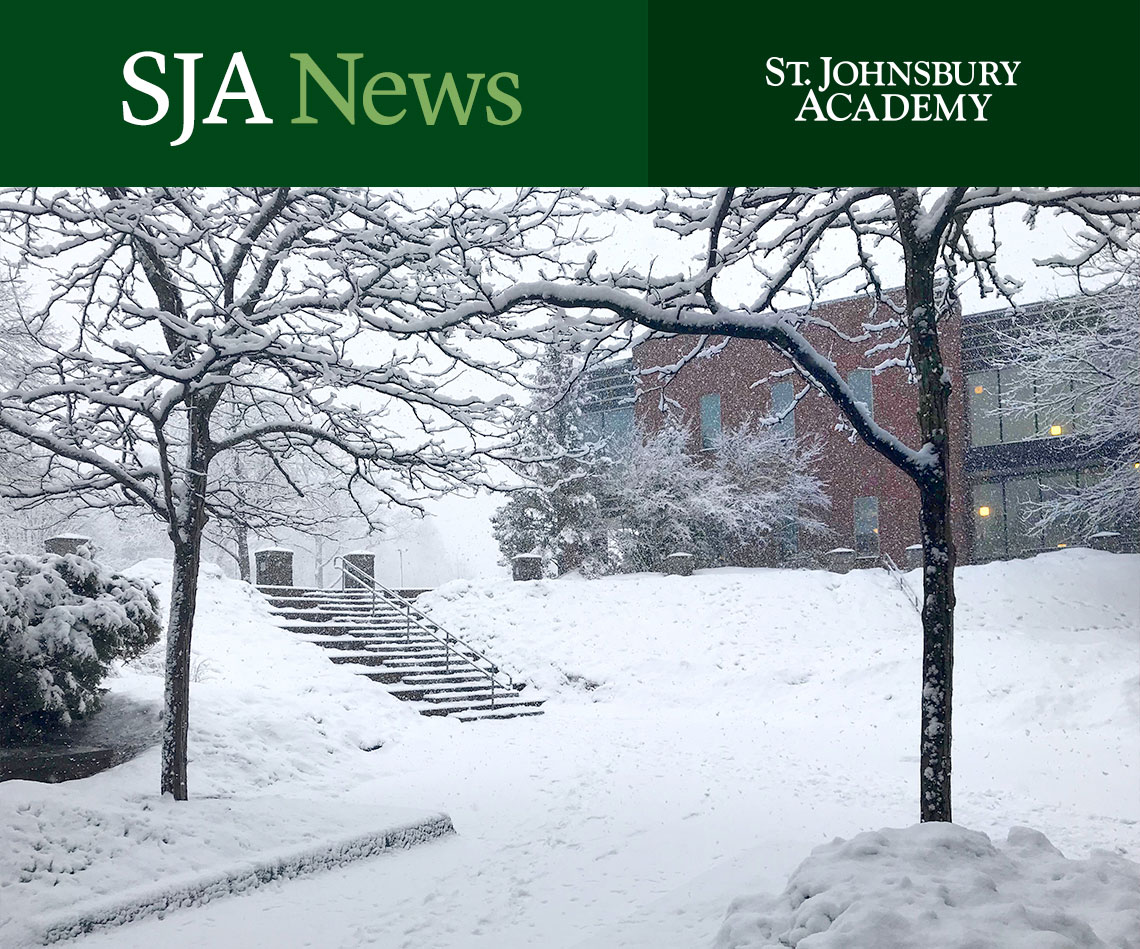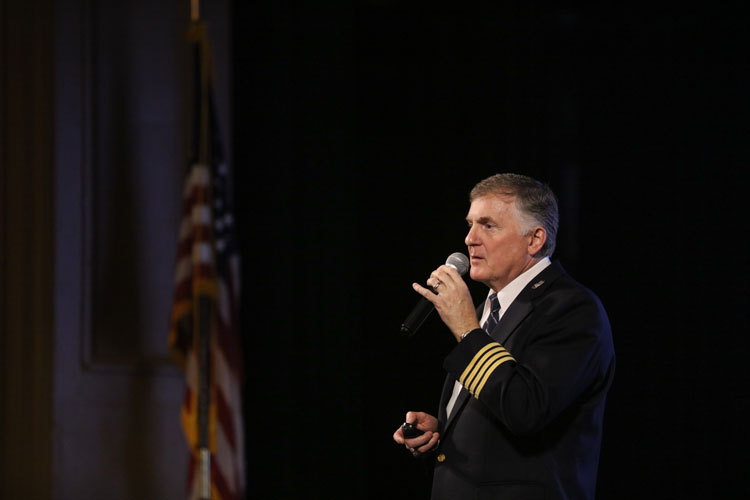 Congratulations! You Should Be So Proud!
Over the past week, I have had dozens of people—many of them strangers—say to me, "Congratulations! You must be so proud!" Each time, I smile, thank them, and say that, yes, I am, but I also add that I didn't really do anything worthy of being congratulated. I didn't win the championship, I didn't perform in the play or the concert, I didn't even participate in the student cheering section; yet people from around the state and around the country have congratulated me as if I was responsible for some great achievement. I watched, I clapped, I cheered (and I might have yelled at a referee or two), but I did not perform. I feel the same way about being congratulated on my retirement; I do not feel responsible for the transformative work being done at our school, and if I am to be congratulated on anything, it is for having the good sense to get out of the way.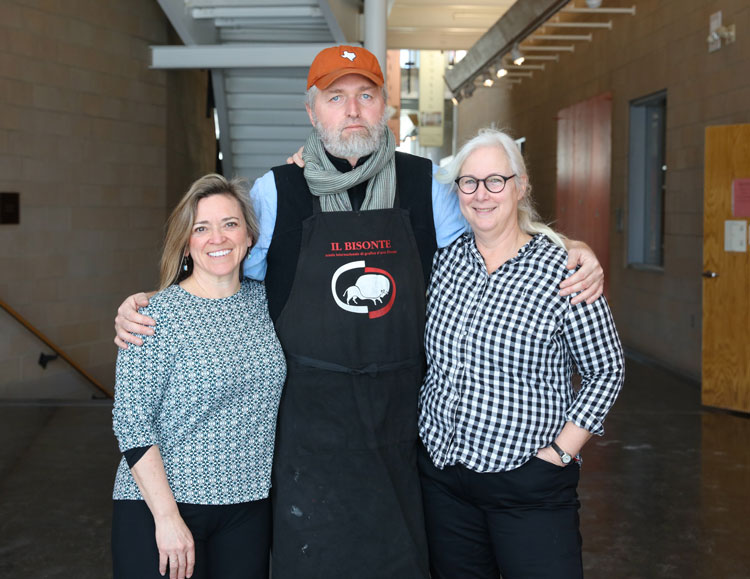 Arts Faculty Featured in Show
St. Johnsbury Academy art department faculty Rosie Prevost, Bill Darling, and Kim Darling are currently part of a show conceived and curated by Katherine French at the Vermont Arts Council Spotlight Gallery called Looking North: Catamount Artists Connect.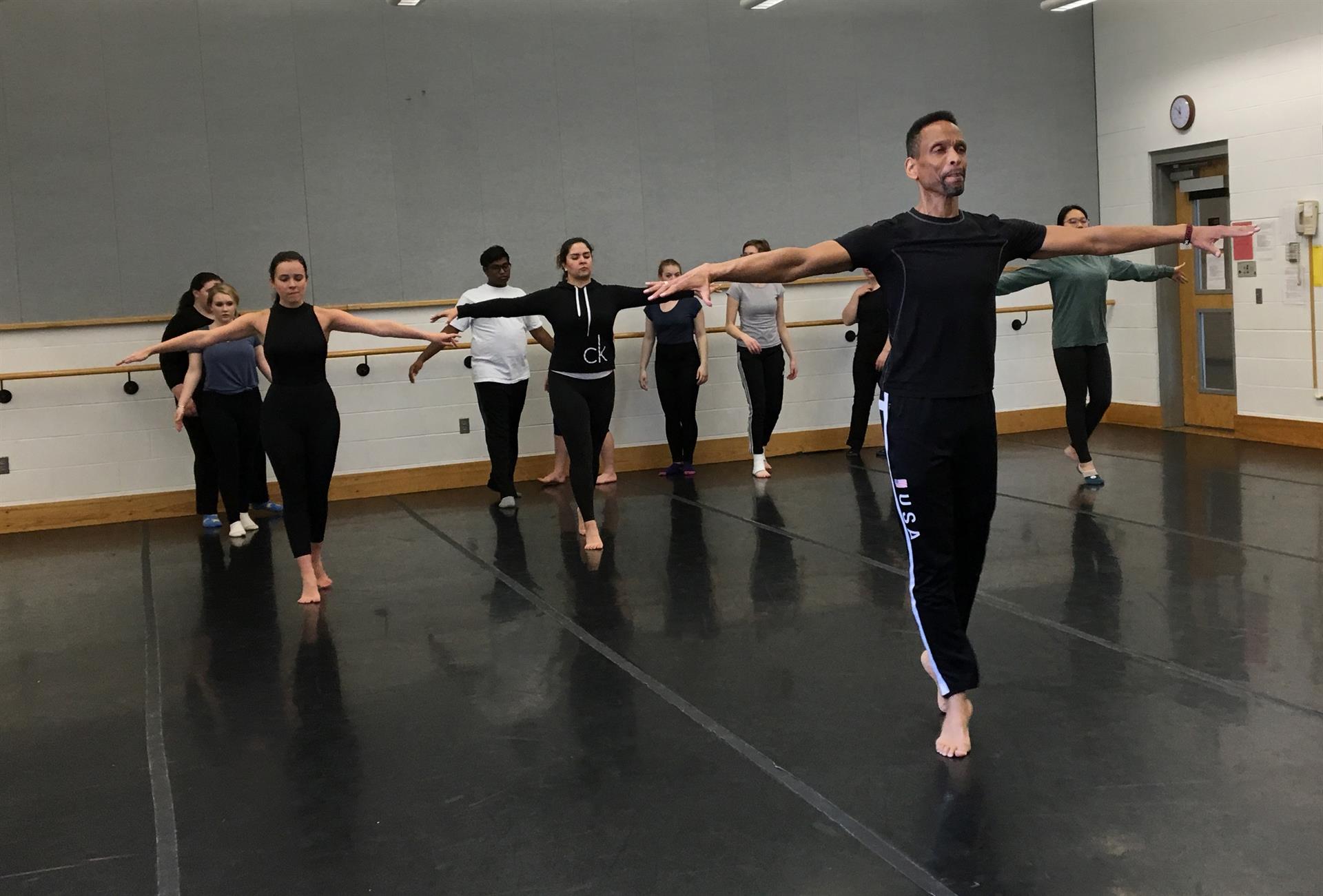 Visiting Artist: Steven Rooks
Steve Rooks held master classes at St. Johnsbury Academy last week. He has danced with the Alvin Ailey Repertory Ensemble, and the Martha Graham Dance Company, where he performed for over a decade and achieved the rank of Principal Dancer.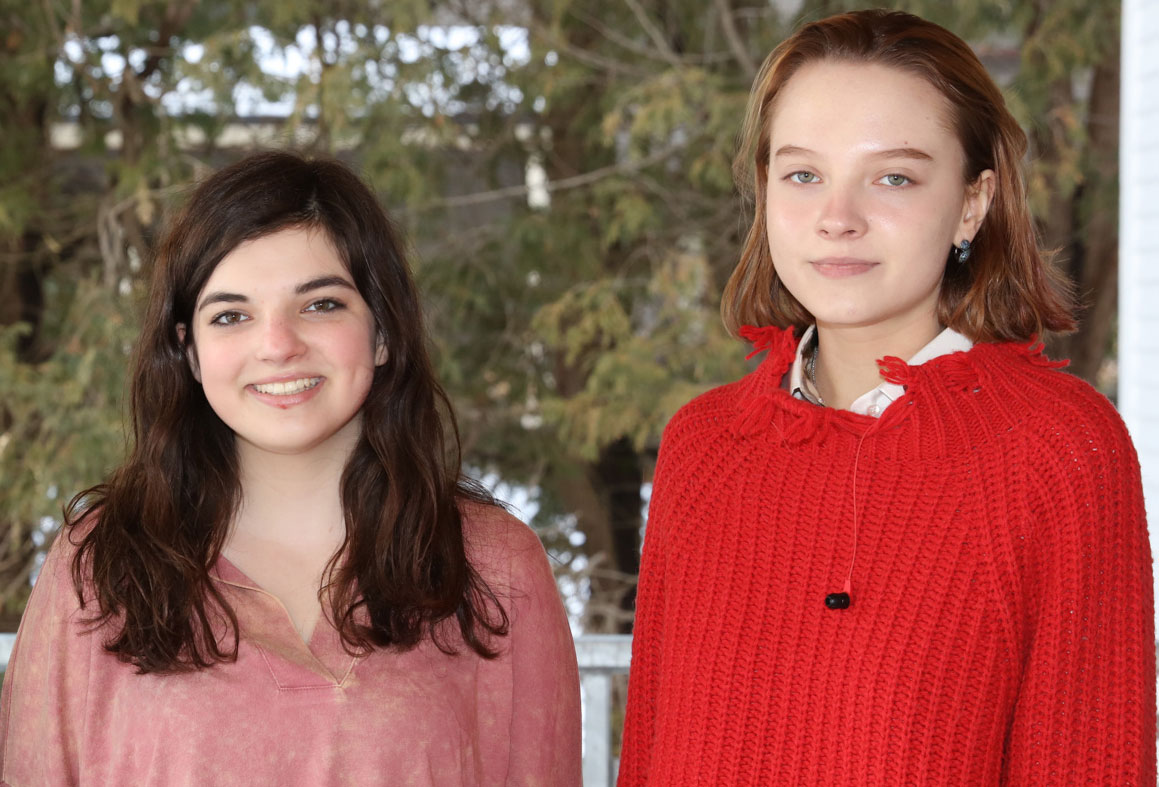 National Scholastic Art Awards


St. Johnsbury Academy junior Olivia Robinson's short story "Silence" won a Gold Medal in the national Scholastic Art and Writing awards. Senior Anzhelika Nastashchuk won a National Silver Medal for her photograph "The Culture".

Monday Chapels now begin at 9:20. Please see the school calendar for details.   
Monday, March 25 through Wednesday, March 27; Monday, April 1 through Tuesday, April 2, 8:00 a.m.
SBAC Testing for all Vermont resident grade 9 students. Chapel will begin at 9:20 a.m.
Thursday, April 4, 2019
Parents/Teacher Conferences
4:00-5:30 p.m. and 6:30-9:00 p.m.
Sign-up here.
Thursday, April 4, 6:00 p.m.
Fuller Hall
Fashion Show
Monday, April 22 through Tuesday, April 23, 8:00 a.m.
VTSA Science Testing for all Vermont resident grade 11 students. Chapel will begin at 9:20 a.m.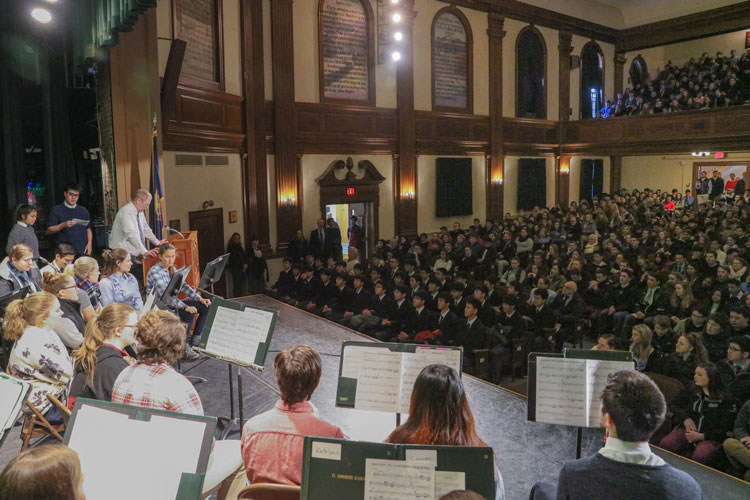 Mr. Lovett welcomed our guests from the Kaijo Gakuen school in Tokyo.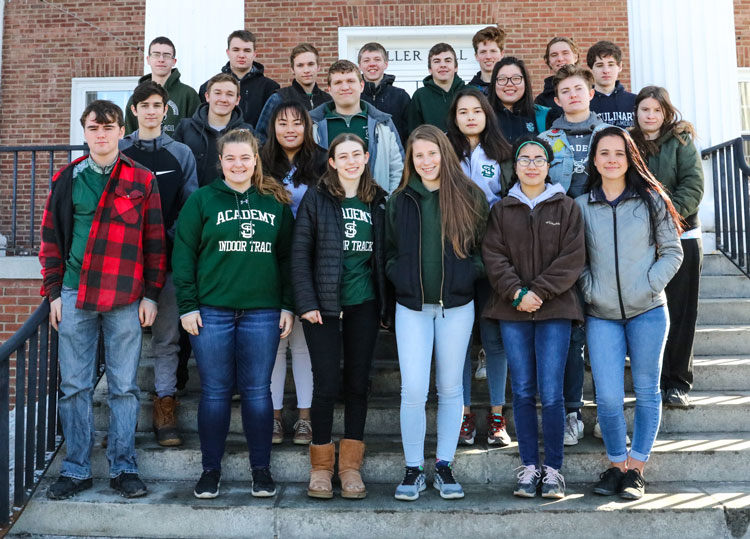 Congratulations to our CTE Students of the Quarter! Front row, left to right: Ernest Broome (Intro to Auto Tech), Breanna Fearon Human and Professional Services 1), Morgan Pettee (Foundations in Culinary Arts), Isabel Bourgeois (Foundations in Culinary Arts), Emma Stelzner (Human and Professional Services 2), Emma Larocque (Entrepreneurship). Middle row, left to right, Isaiah Priest (Intro to Woodworking), Orin Olmstead (Automotive Technology 1), Anna Piro (Sales and Marketing), Sparta Thurber (Fine Woodworking), Aini Yeskhozhina Business Environment), Ainsley Larsen (Natural Resources), Summer Miller (Culinary 2). Back row, left to right: Riley Taylor (Electricity 2), Caleb Smith (Intro to Construction), Joseph Roy (Advanced Welding), Gavin McGinnis (Automotive Technology 2), Jarrett Ward (Intro to Welding), Garrett Rice (Electricity 1), Ruiqi Li (Sales and MArketing), Trey Alercio (Advanced Woodworking), Maxime Frechette (Culinary 1). Missing from photo: Colton Masure (Career Exploration) and Quinn Stevens (Forestry).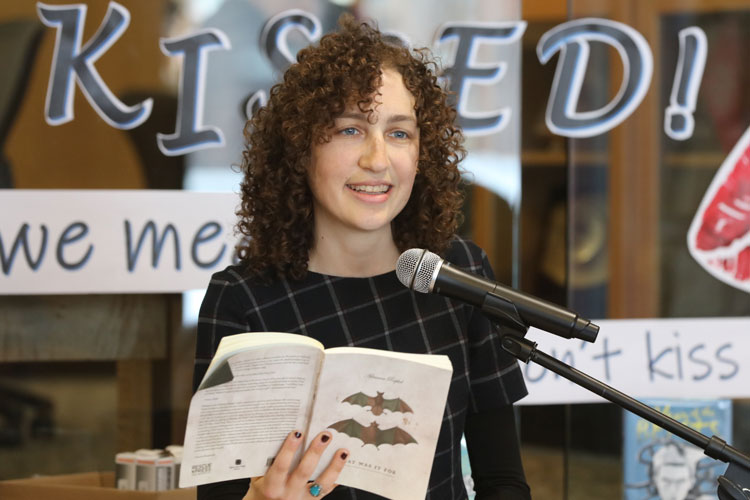 Adrienne Raphel '06 read from her book of poetry, What Was It For.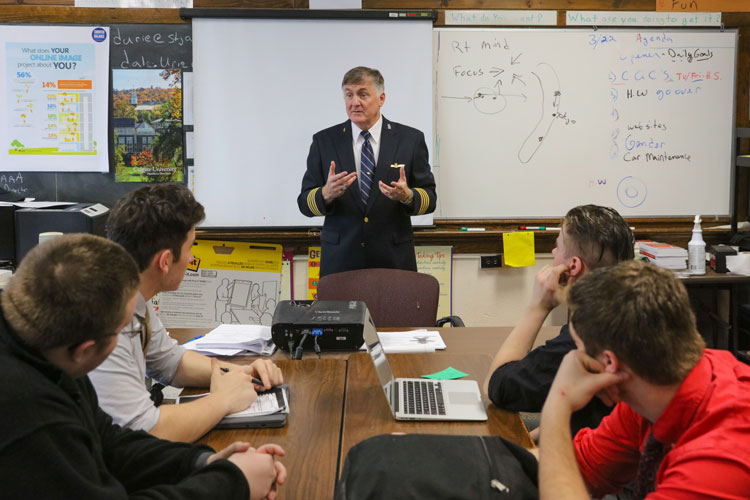 Marc Isabelle '71 spoke with classes about his experiences as a pilot and supporting the street children of Rio de Janeiro, Brazil.