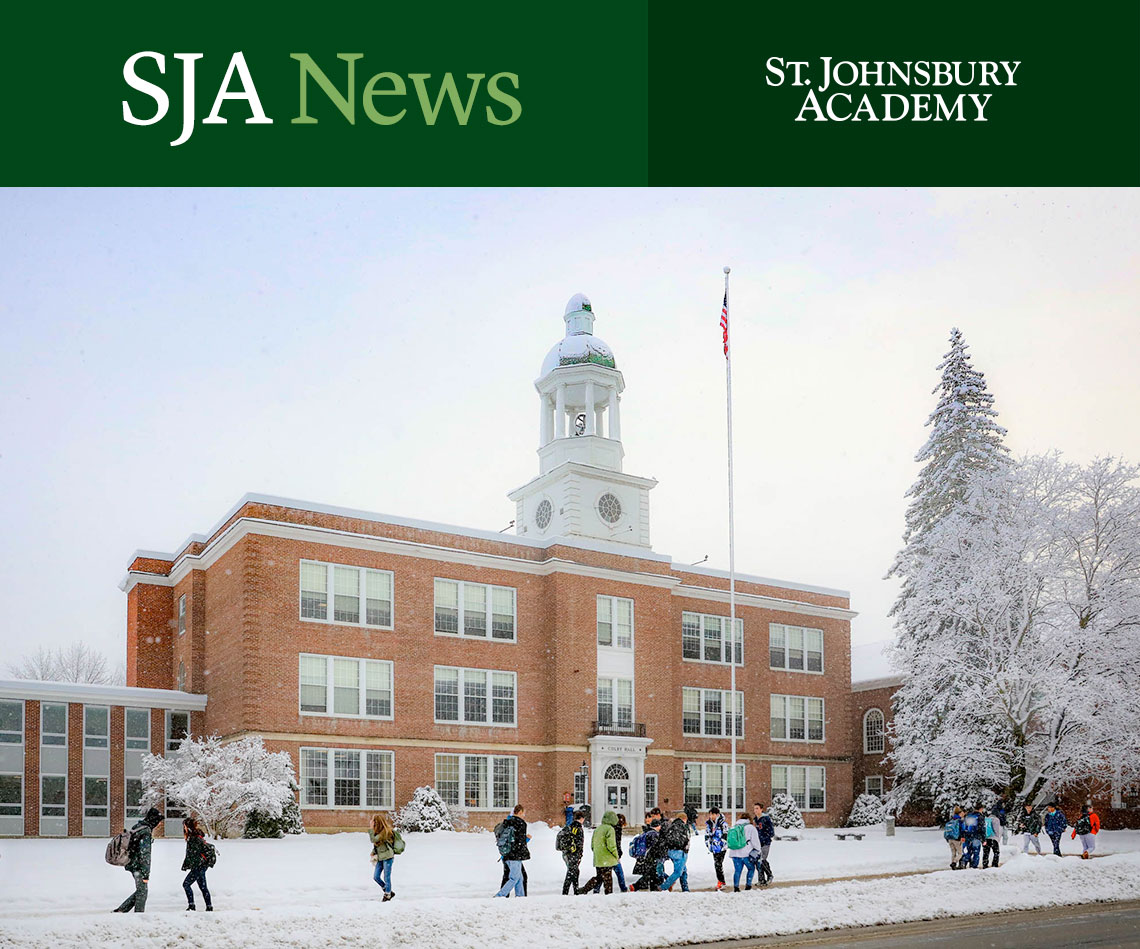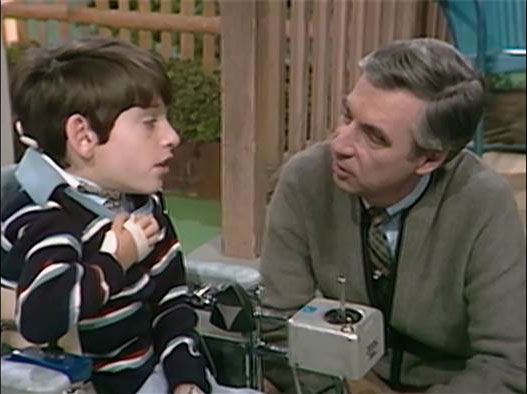 Learning How to Be a Good Neighbor
Last Thursday night, as I settled into my chair to decompress from the day, I turned on the television and started to flip through channels. As I hit Vermont Public Television, I stopped. There on the screen was Fred Rogers in Mister Rogers Neighborhood talking to a boy in a wheelchair in a clip from the recent documentary, Won't You Be My Neighbor. I knew that Mister Rogers Neighborhood had gone off the air at the start of this century and that Fred McFeely Rogers had died shortly after in 2003. So to see his show broadcast over 15 years later and at that late hour got my attention.

Monday Chapels begin at 9:20. Please see the school calendar for details.   
Thursday, January 31 at 6:30 p.m.
Fuller Hall
Day Parents' Night
Thursday, February 21 through Friday, February 22
Winter Carnival
Saturday, February 23 through Tuesday, March 5
Winter Break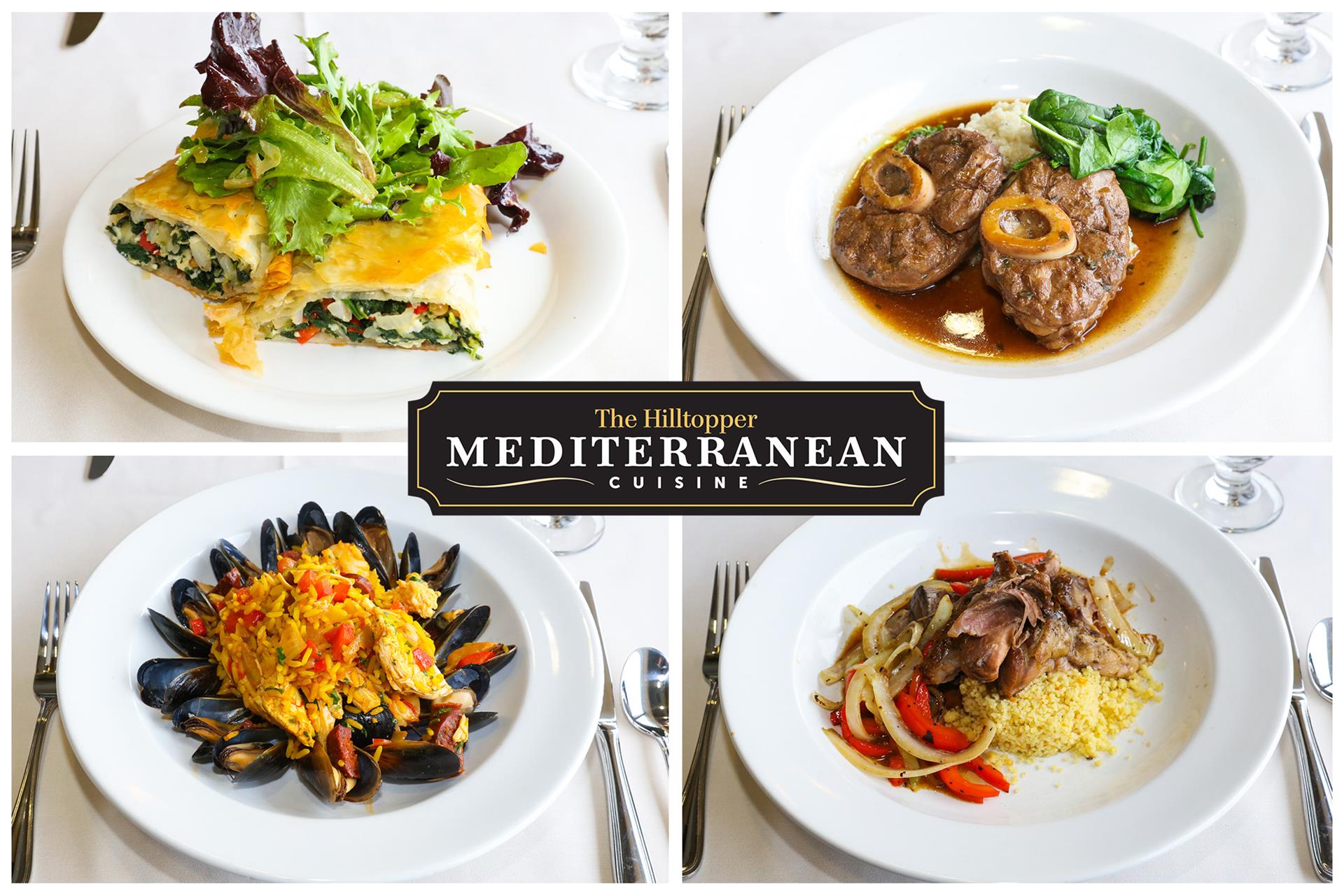 The Hilltopper Restaurant reopens tomorrow, January 22nd, with its Mediterranean Menu. Lunch is served Tuesday through Thursday, 11:15 a.m. to 12:45 p.m., while school is in session.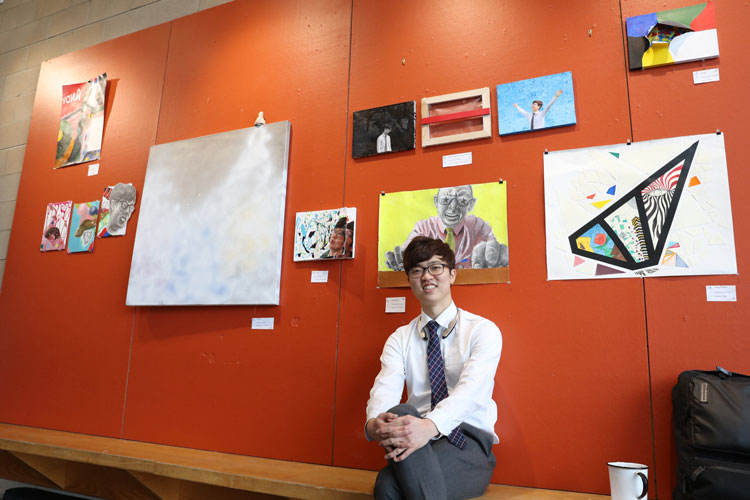 Joon-Hyung "Andy" Han '19 from Korea posed in front of his artwork, which he created for his AP Studio Art class, in the Charles Hosmer Morse Center for the Arts.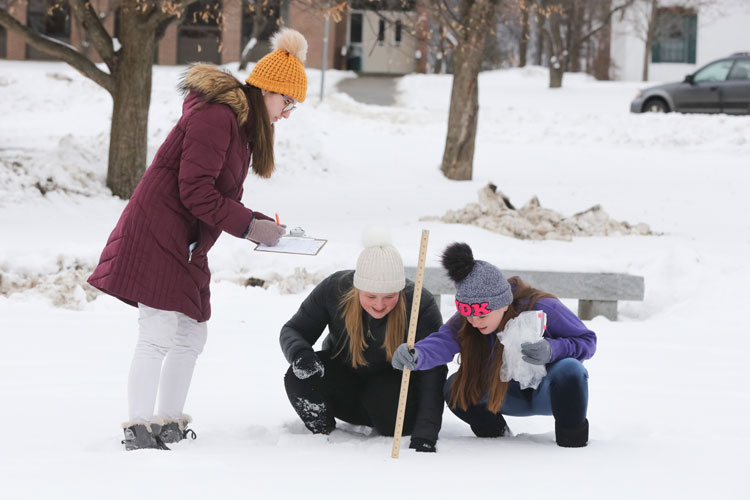 Students in Mrs. Angell's biology class are working on a project to determine how organisms survive in extreme environments. As part of their research, the students were outside last week collecting snow samples around campus.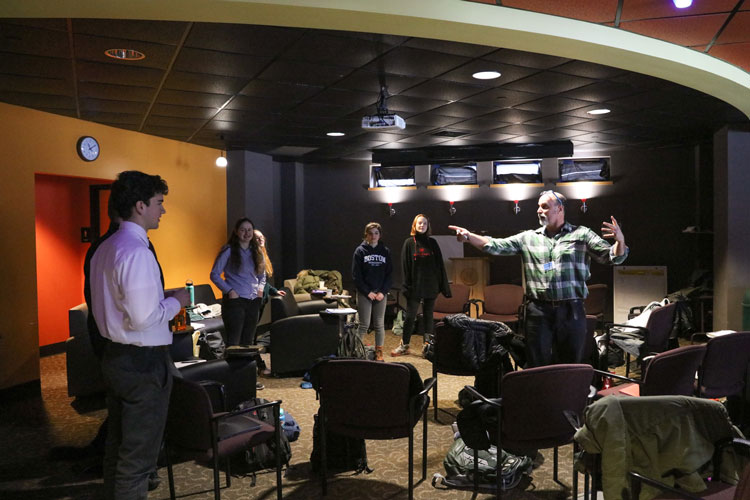 Creative writing students participated in a two day-long workshop, facilitated by professional actor and playwright Ethan Bowen of the Flynn Center's Vermont Young Playwrights Project.