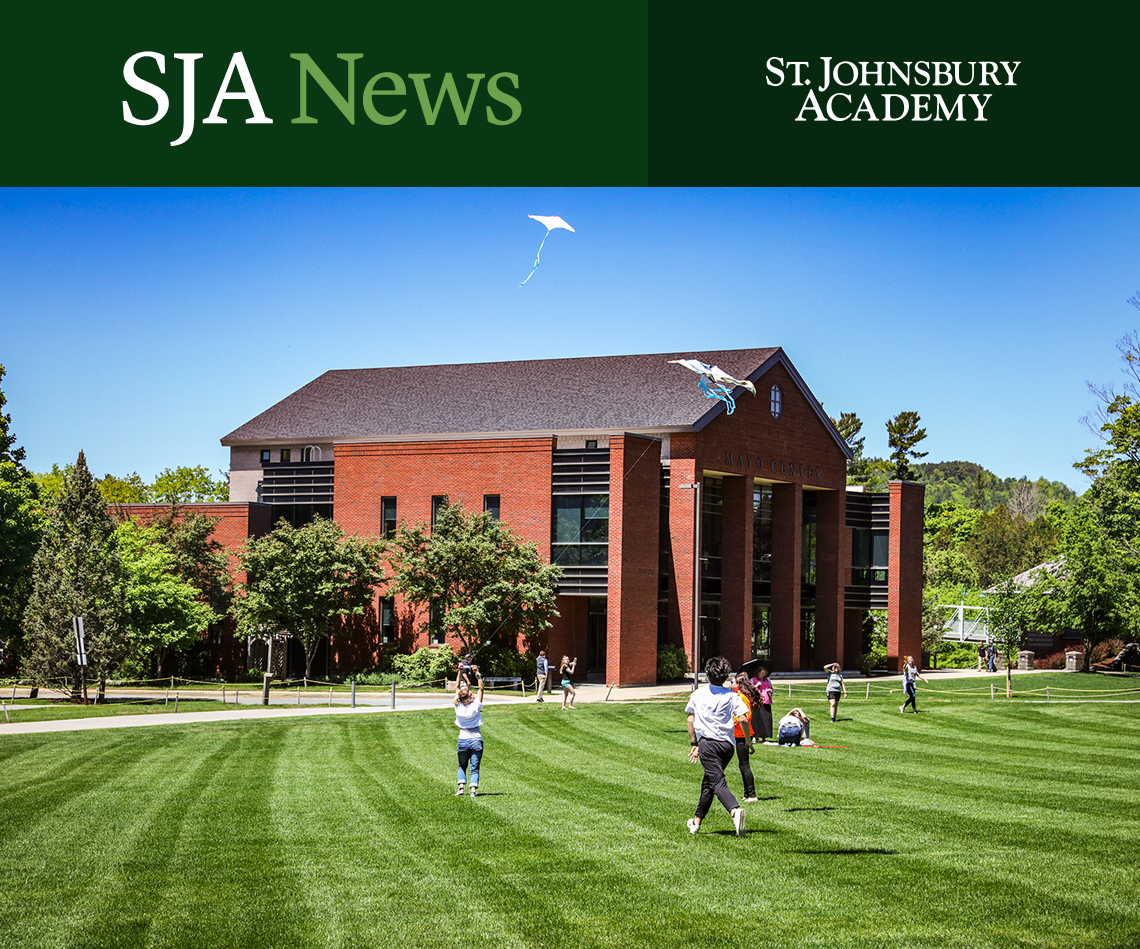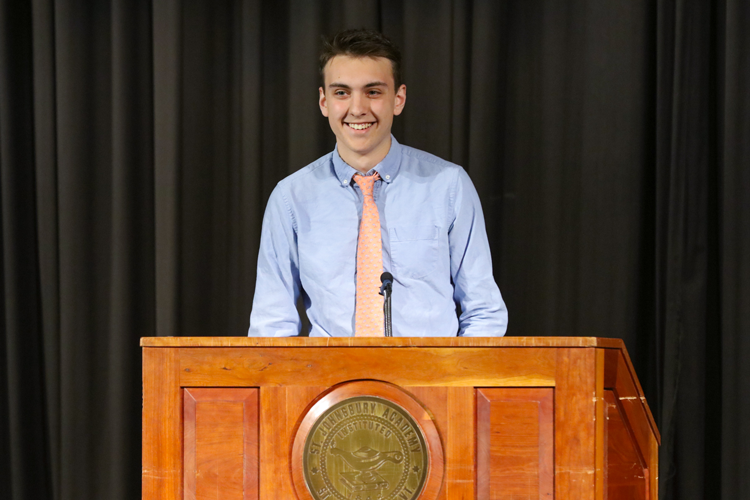 Brilliant Moments of Senior Wisdom
This week we saw the passing of the baton from one group of school leaders to another. In handing the job of Student Government President over to junior Grace Phelps, departing President Andrew Hegarty addressed Chapel for the last time. To sum up his reflections on the year, he quoted a passage from a letter Jean-Paul Sartre wrote to Simon de Beauvoir:
"Look back, look forth, look close, there may be more prosperous times, more intelligent times, more spiritual times, more magical times, and more happy times, but this one small moment in the history of the universe is ours."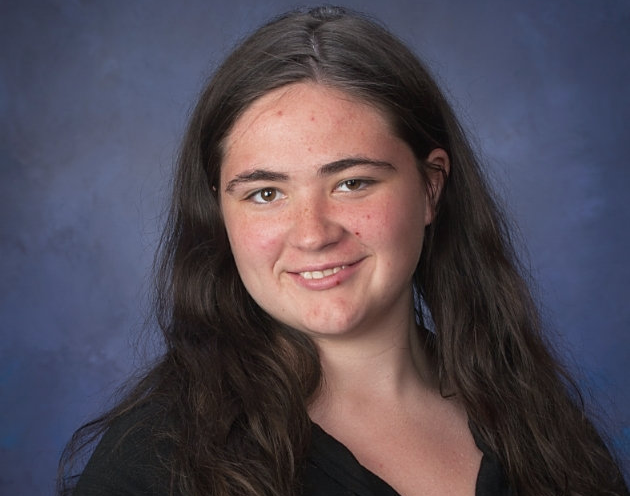 Junior Nominated for The Congress of Future Medical Leaders
Alexis Degreenia-Collins '19 of Sheffield will be a delegate to the Congress of Future Medical Leaders in Lowell, MA, on June 25-27, 2018.

Wednesday, May 30
1:00 p.m.
Fuller Hall
Last Chapel
3:00 p.m.
Grace Stuart Orcutt Library
Departing Faculty Tea
7:00 p.m.
Alumni Memorial Gymnasium
Senior Sports Recognition 
Thursday, May 31
7:00 p.m.
Omni Mount Washington Resort
Senior Prom
Friday, June 1
2:00 p.m.
Headmaster's House
Senior Tea
7:00 p.m.
Fuller Hall
Commencement Concert
Sunday, June 3
1:00 p.m.
Field House
Class Day
4:00 p.m.
South Church
Senior Recital
7:30 p.m.
Fuller Hall
Baccalaureate Service
Monday, June 4
10:00 a.m.
Field House
Class of 2018 Commencement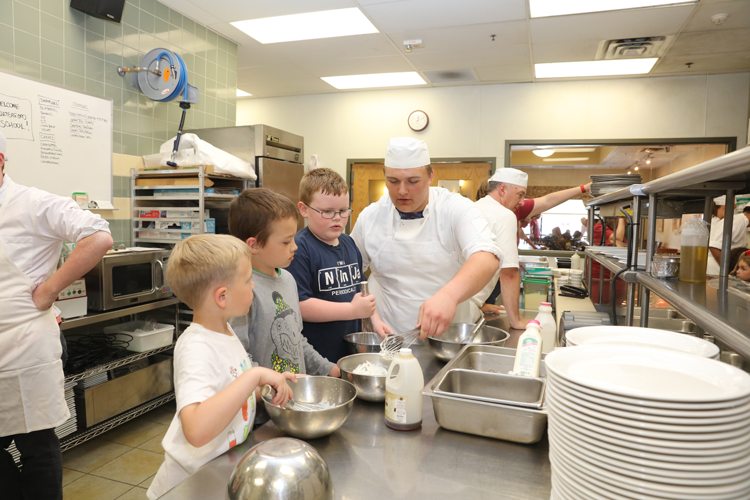 Students from Waterford School learned about running a restaurant from SJA culinary students on a field trip to the Hilltopper.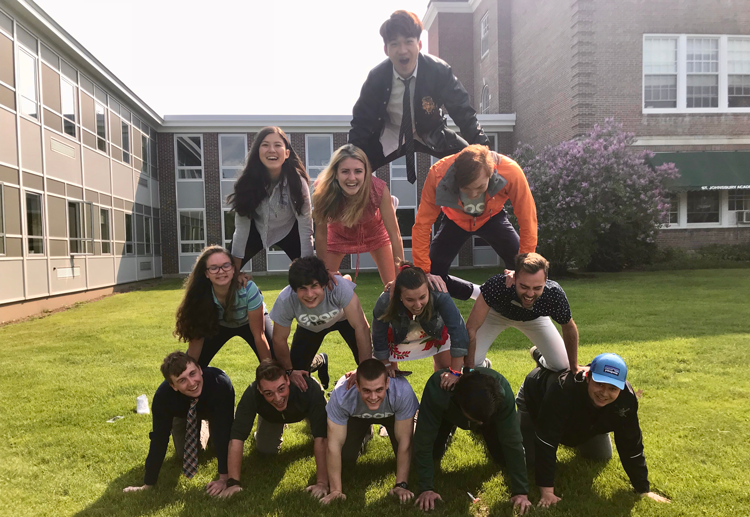 Mr. Jolliffe and Mr. Legendre's advisory celebrated the end of school with a pyramid.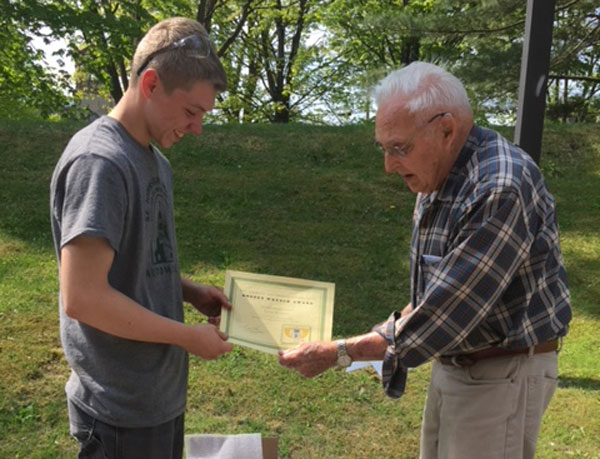 Gavin McGinnis '19 received the Vermont Automobile Enthusiasts (VAE) Golden Wrench Award based on his superior skills in automotive technology. The VAE is an antique and classic car club based in Vermont with members from the US, Canada, Europe, and China. The award was presented to Gavin by Thomas Maclay. Gavin was awarded with $500 worth of Mac tools, the VAE Golden Wrench Award Trophy, a one year membership in the VAE, which includes the monthly newsletter "Wheel Tracks", the book The Physics of NASCAR, and four tickets to the annual car show in August in Waterbury.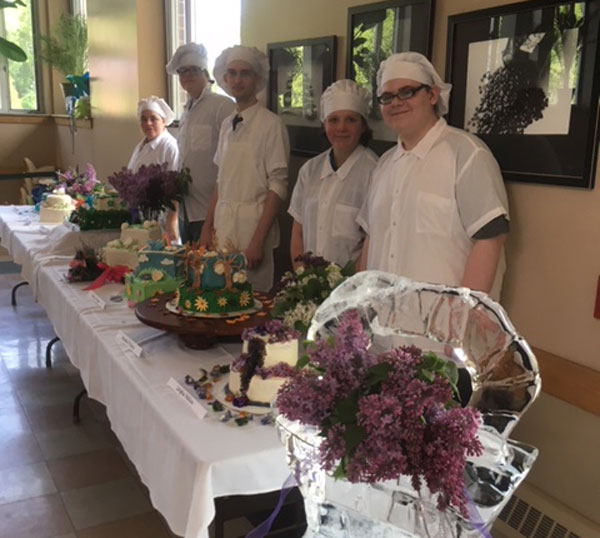 Culinary 1 students decorated wedding cakes and carved ice sculptures.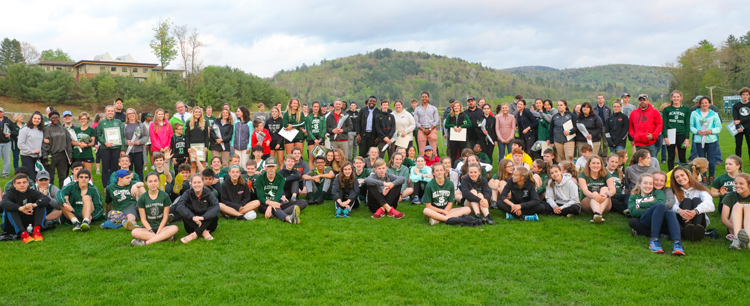 The track team honored seniors and their families at their Senior Recognition ceremony. More photos of the track ceremony as well as Senior Recognition for all spring sports are here.