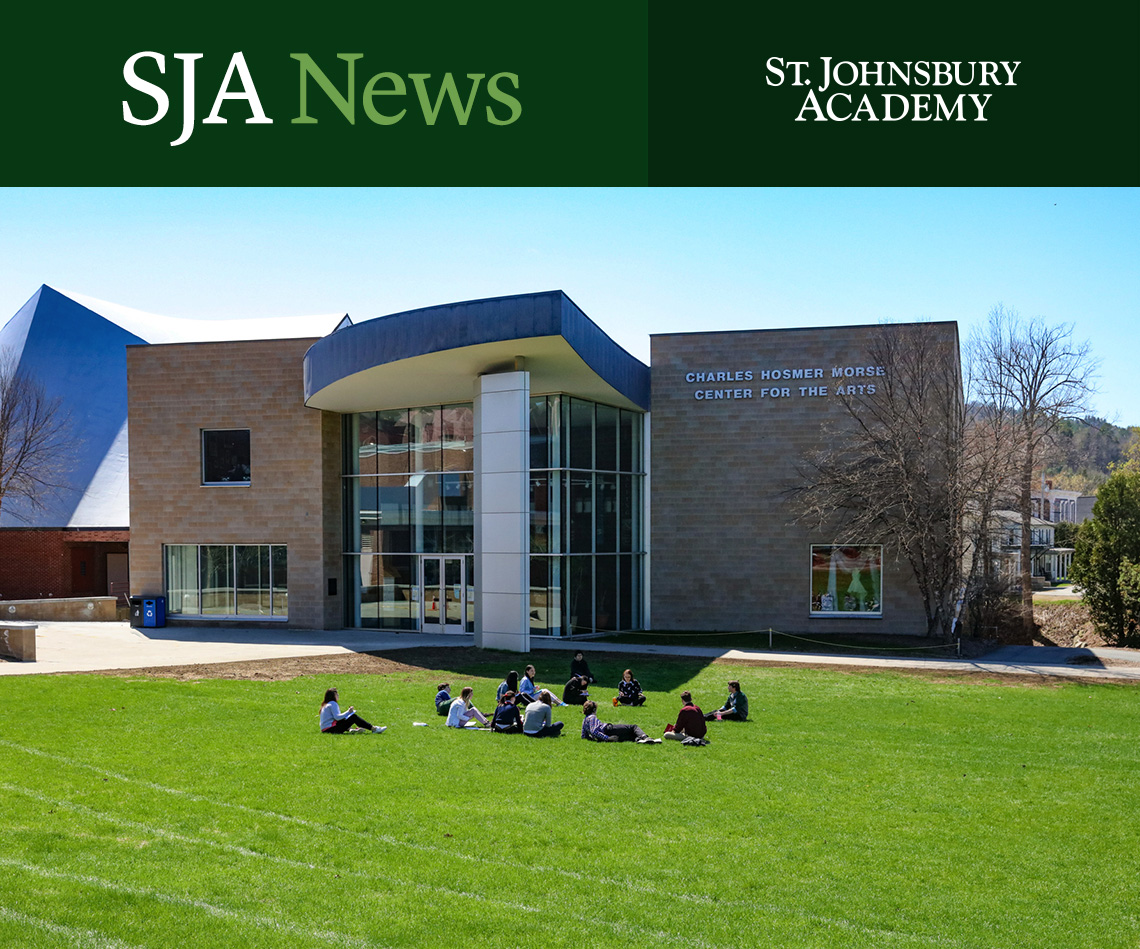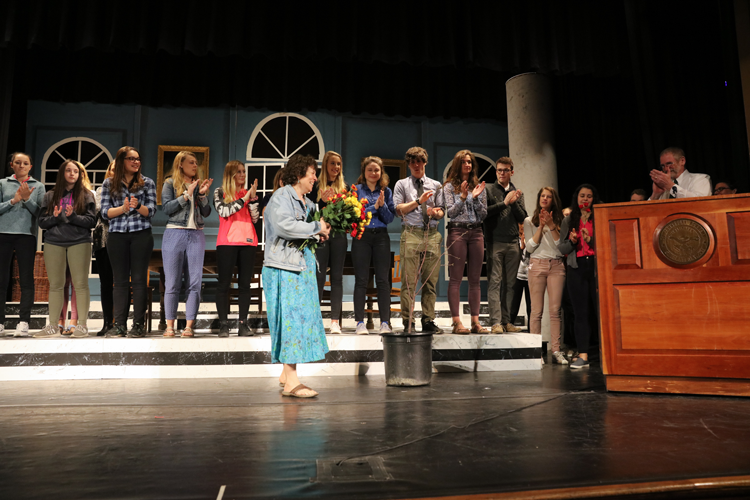 Civil Leadership: Being Tuned to All Frequencies
On Tuesday last week, the Class of 2018 dedicated their yearbook to Human Services teacher Fran Cone. In making the dedication, senior Oshun Sorin said, "To the woman who wears many hats, and answers to just as many nicknames, we dedicate this year's edition of The Lamp to you…. Mrs. Cone, regardless of the name you go by, or the arena in which you serve, we love you; we thank you; we will miss you."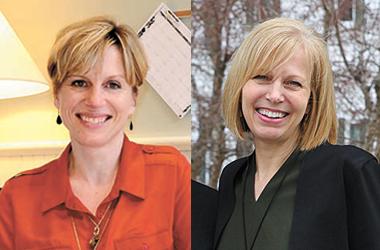 New Board Members Announced
The Board of Trustees elected two new board members at their meeting earlier this month: Cathy Judd-Stein of Winchester, Massachusetts, and Erin Mayo of Fryeburg, Maine.

Monday, May 28
Memorial Day - No School
Wednesday, May 30
1:00 p.m.
Last Chapel
7:00 p.m.
Alumni Memorial Gymnasium
Senior Sports Recognition 
Please RSVP to Beth Choiniere:  bchoiniere@stjacademy.org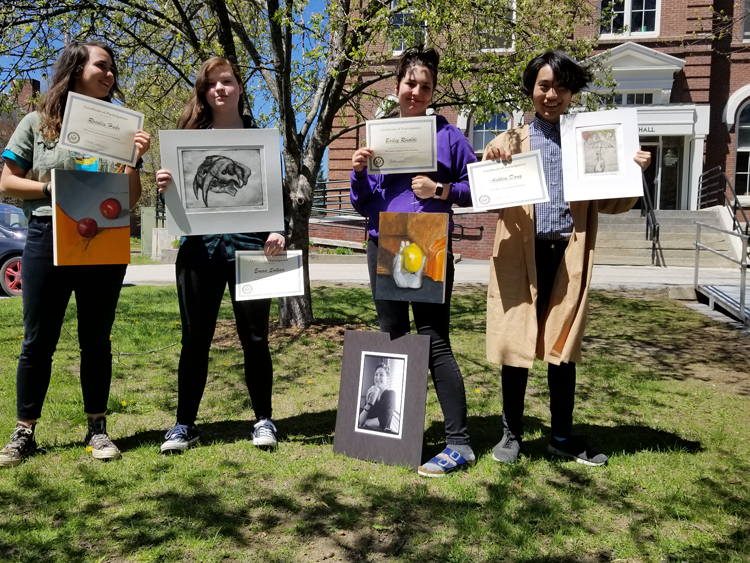 Students were recognized in Montpelier at the Congressional Art Awards. From left: senior Rosalia Hahr, with her oil painting Apples, senior Emma Sulham with her etching Skull, sophomore Bailey Rinaldi, with her oil painting Lemon, senior Anhkim Dang with his etching Umbrella Girl. Not pictured is senior Hannah Pandya. Her photo Reflection is sitting on the ground.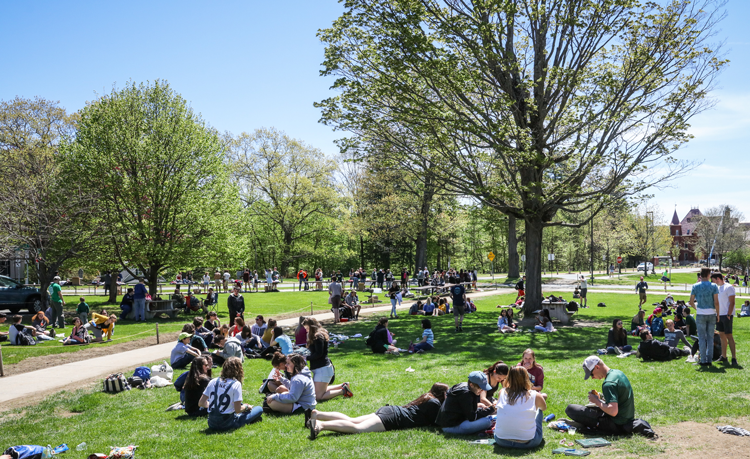 Friday was a beautiful day for Spring Day!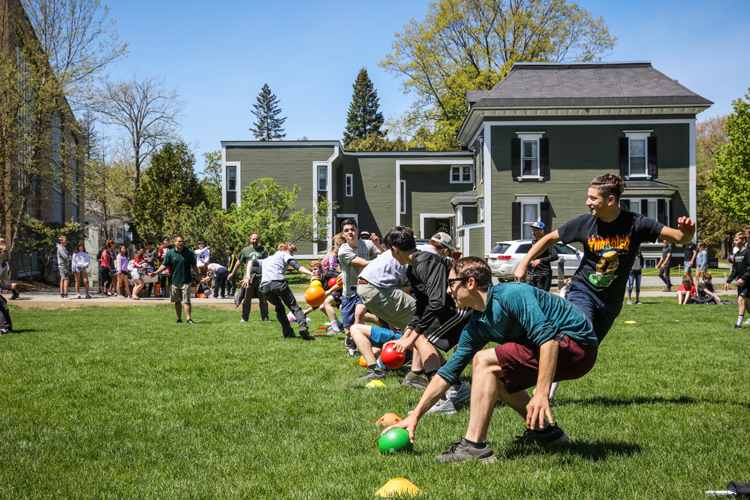 Students relaxed with friends, ate cotton candy and drank lemonade, and played games including dodgeball. Many more photos are here.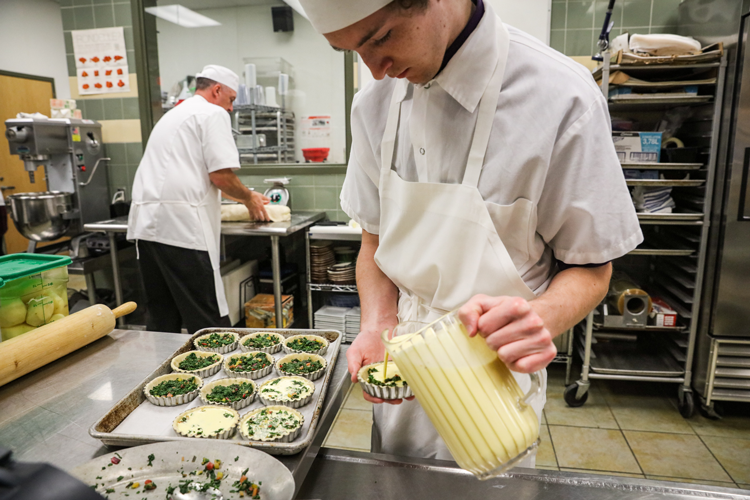 This semester Natural Resource Management students have been busy growing vegetables and spring greens for a joint effort with the Hilltopper to create a farm-to-table spring harvest special. Culinary students incorporated fresh organic crops grown in our Field Campus Greenhouse and maple syrup produced by the Forestry class to create a spring harvest meal.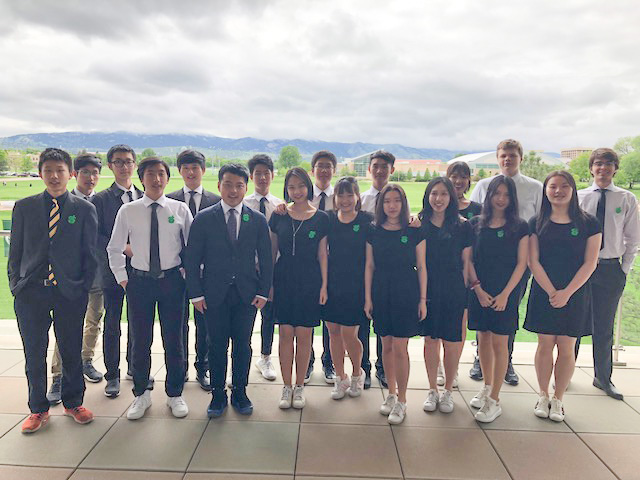 The Science Olympiad team competed at the national competition in Colorado.